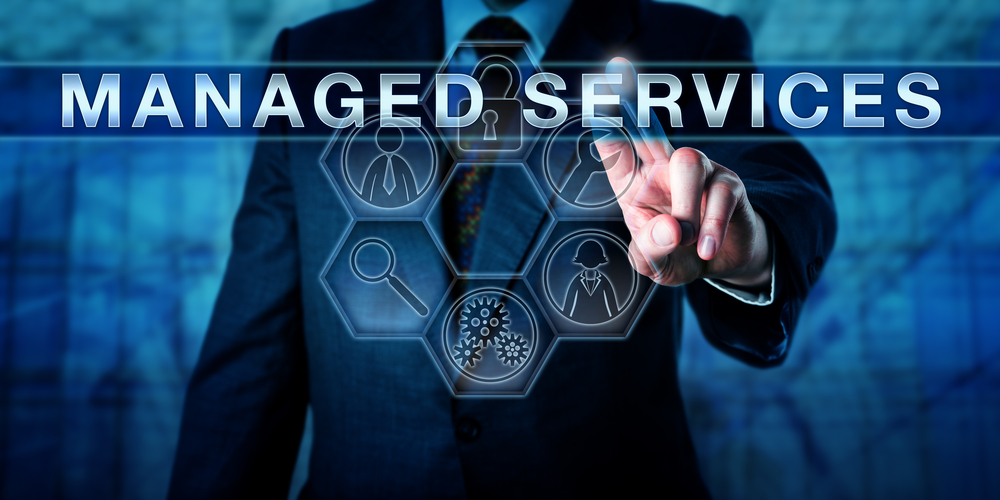 Over the years, many companies find themselves exhausting their efforts in coming up with different strategies to ensure that their organizations' IT needs are well taken care of. These efforts often include a lot of time and money spent on researching and pursuing many IT solutions.
If you find yourself or your company in the above-mentioned situation, fret not! This article has the right solution for you and your company – Managed IT Services – as well as the benefits of outsourcing your IT to the right Managed IT Services Provider.
What Is Managed IT Services?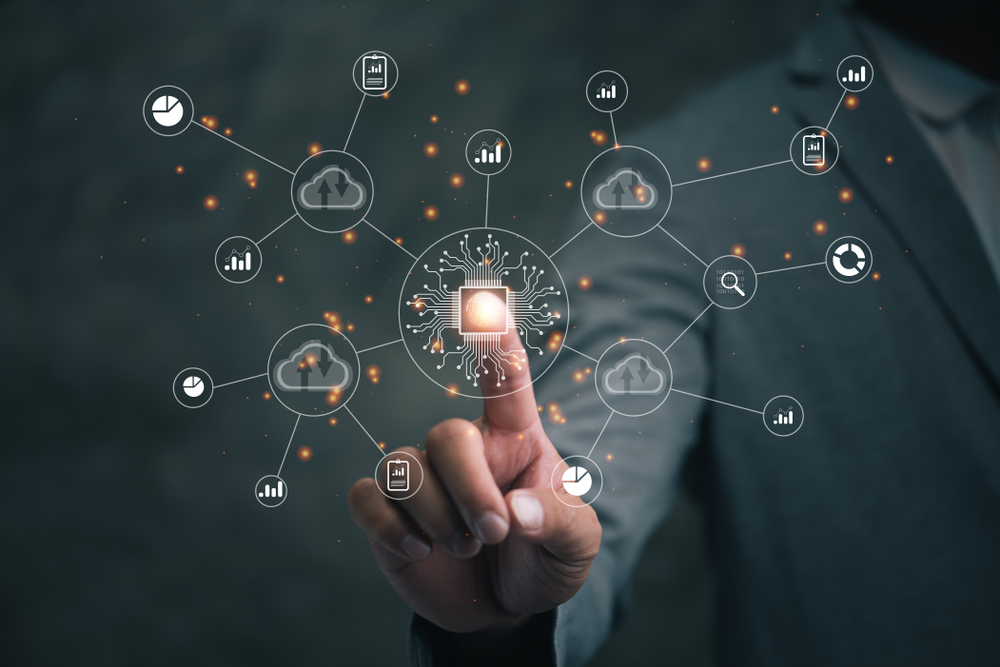 Managed IT Services, as the name suggests, is to get someone outside of the company, to provide the service of managing your company's IT. Whether you are an IT professional or a business executive, managed services can definitely lighten your workload and enable you to focus on other more important tasks.
There are many types of IT services and solutions that can be outsourced. If you are unsure on which areas to outsource to a Managed IT Services Provider, read our blog on IT Outsourcing to find out more.
Generally, companies should treat Managed IT Services as an investment. And as with all investments, the ROI (return-on-investment) is one major consideration to help evaluate the efficiency of the investment. In the case of Managed IT Services, the ROI would be its benefits and the cost savings that it can give a company. And when it comes to Managed IT Services, there are a number of benefits that directly translate into cost savings. Read on to find out what the benefits are.
Top 5 Financial Benefits:
Maximize Uptime and Improve Productivity
Uptime refers to the duration of time in which a system or network is up and running. This is an indication of the reliability of the system or network. Ideally, the higher the uptime, the better it is for the company – because if any systems or networks are not working, the users cannot work; and if the users cannot work, the business cannot run; and if the business cannot run, the company is not making money. This snowball effect can be minimized or prevented with Managed IT Services.
According to a whitepaper by International Data Corporation (IDC), unplanned downtime costs organizations $58,118 for every 100 users. The average employee loses 12.4 hours a year due to server downtime and 6.2 hours a year for network downtime. By implementing Managed IT Services, it is possible to reduce server and network downtime by more than 85%.
With a high uptime, employees will constantly be working, hence boosting, and improving the productivity in a business. A competent Managed IT Services Provider will not only ensure that the system is up all the time, but also proactively provide further services like constantly monitor your network for threats, replacing or upgrading hardware and applications, installing software patches, and even training your employees on the latest online threats and safe practices.
Besides improving productivity by ensuring a high uptime, Managed IT Services Providers also promptly remediates any IT issues faced. With quick issue resolutions, employees can get back to work faster, thus positively affecting productivity. Companies also find that their employees can better focus on more important tasks at hand, without having to handle any menial IT issues.
Significant Cost Savings
According to the same IDC whitepaper cited above, businesses can generate 224% in ROI within 3 years of using Managed IT Services.
On top of ROI, IDC's research also found that for every 100 users, just under $400,000 could be saved annually. Managed IT Services help with saving costs and money in various different ways:
Managed IT Services Providers offer data centers for the secure storage and protection of your company's data, enabling you to save on the amount of on-site infrastructure and hardware. This results in a further savings on the energy and space that such infrastructure and hardware require.
Running an in-house IT team can be rather costly. There are significant costs like salary, employee benefits, insurance and other administration costs. By working with a Managed IT Services Provider, such expenses can be saved.
Other than the hiring costs of running an in-house IT team, companies that engage a Managed IT Services Provider can also save on other miscellaneous costs like licensing, the time and effort required to train a new staff, consultation fees when an expert opinion is required, the extra charges when an emergency repair is required, and many more. All these costs are usually streamlined and covered by a single, monthly subscription cost when it comes to Managed IT Services.
Access to Diverse Expertise of a Big Team of IT Experts
One of the biggest benefits of Managed IT Services is that your company will have access to a big team of qualified, skilled, trained and experienced IT experts who have access to specialized tools and systems.
This comes in handy especially when there are IT issues. Firstly, there is no need to wait in queue for an in-house IT personnel to finish resolving other issues before resolving yours. You can easily just get support from anyone in the big team of IT experts. Furthermore, if the IT personnel attempting to resolve your case belongs to a Managed IT Services Provider, when faced with a problem, he can always seek help from his colleagues. This way, there will be virtually no issues that a Managed IT Services Provider cannot solve.
When it comes to IT manpower, Managed IT Services offer reliability. Gone will be the days when there is no IT support because in-house IT personnels are on medical or urgent leave. An eminent Managed IT Services Provider will always ensure that there is backfill – which means that there will always be someone to take over the duties of any person who is unable to work.
Other than having the best and most reliable IT team for your company, a Managed IT Services Provider also comes equipped with the latest technology and tools. This way, there is no need for your company to spend any unnecessary money on trying to catch up with the latest technological trends.
Here's a tip: Be on the lookout for Managed IT Services Providers that provide 24x7 help desk support. This ensures that help is always available for your users – day, night, weekends or even during the holidays. Having 24x7 help desk support will definitely value-add to the fixed monthly subscription fee, especially if you run a 24x7 operation.
If 24x7 help desk support is not required, then be on the lookout for Managed IT Services Providers that will proactively monitor and manage your IT. By doing so, any issues, glitches and threats can be detected and flagged before they escalate into detrimental problems.
Scalability
Scalability refers to the ability to easily upsize or downsize your company. As your business grows, your company will require more technological resources and support for your employees so as to cope with the increase in demand from your customers. With Managed IT Services, there is no need to worry about the increased need for technological resources and support. This can simply be worked out by renegotiating the contract with your Managed IT Services Provider.
Similarly, if there are certain software, hardware or applications that you find redundant, your company can also easily remove it by talking to your Managed IT Services Provider.
Here's a tip: Always ask your prospective Managed IT Services Provider about the business sizes that they are capable of supporting. This way, you can roughly gauge if the service provider is able to support you if your company has scalability plans.
Predictable and Manageable Monthly Costs
Managed IT Services is usually charged on a monthly subscription basis. Prior to engaging a service provider, your company simply need to select the services that fit your business needs and negotiate an affordable monthly cost for unlimited access to these services.
After the negotiations are done, you can rest assured that your company will have a fixed monthly cost for IT services, regardless of the amount of support needed each month. When faced with issues like hardware breakdowns, unexpected repairs and routine maintenance, there is no need to set aside a budget for such services as they will already be included in the Managed IT Services contract.
This means that with Managed IT Services, your company will be able to better allocate your budget and invest in other areas of your business.
In Conclusion
The fact is, only a reliable and proficient Managed IT Services Provider can provide your company with all the benefits listed above (and more). Otherwise, you will only be in for more unjustified expenses and frustrations over your technology.
The good news is, Adventus is here to help. We are an award-winning Managed Services Provider, who was named the Best IT Services Provider by Singapore Business Review at the National Business Awards for 3 consecutive years – 2018, 2019 & 2020.
Being a company that is obsessed with consistently delivering outstanding results and services of the highest quality, we continuously invest our time and resources in acquiring the best management systems and developing the finest work processes. Our ISO 20000 certification for Excellent IT Service Management is further proof of our quality of service.
If you have yet to find a capable and proactive Managed IT Services Provider, look no further. Contact Adventus now and take a load off your mind!