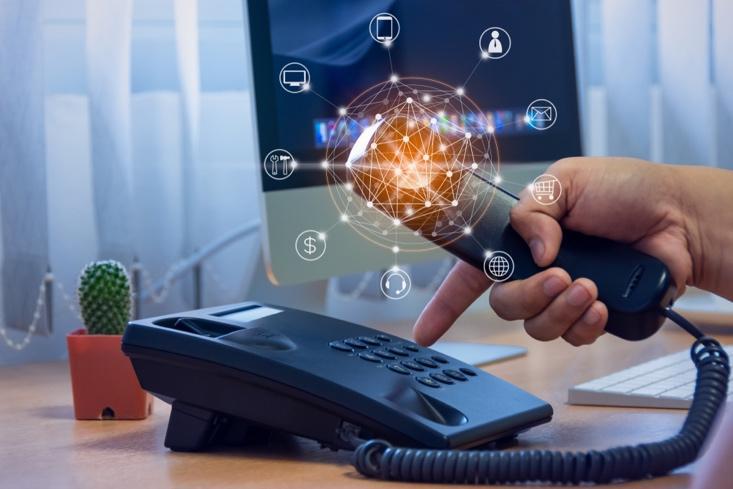 In this digital era, our lives depend on the internet. The most common example – our smartphones. They have replaced telephones and become an all-in-one device. Since communication is the very essence of our existence, smartphones have facilitated exchange through messaging and other varied social platforms, making users extremely tech-savvy. IP (Internet Protocol) telephony is another such instrument that has assisted in meeting today's smart communication needs.
What is IP Telephony?
IP telephony is an aspect of communication that uses the internet to exchange voice messages, fax, and other types of information, over an IP-based network. This function was traditionally carried out by the public switched telephone network (PSTN) based on dedicated circuit-switch connections. However, the first IP phone, arriving in the market in 1995, ushered in a simple flow of information in the form of packets of data across the internet through a router or modem or a local area network (LAN), thus overcoming the many challenges that PSTN posed.
IP is a single network infrastructure that facilitates both voice and data solutions. Although the first version of the IP phone had low audio quality and a pocket-pinching price, developments in technology paved the way for advanced features in a business phone. Some of the updated features were: HD voice and video calls which enabled real-time communication, call recording and conferencing; a comprehensive call history; custom caller ID; voicemail to email, and more. Most companies have already shifted from PSTN, which used landlines to transmit analogue signals, to VoIP (Voice over IP) for their internal voice communications. Businesses can use this technology to their advantage to communicate effectively with consumers. IP is primarily used in a business setting to improve organisational productivity with a lower operational cost.
Today, IP telephony systems form the basis for all communication carriers. Through VoIP, anyone can place phone calls over any internet connection. As the number of broadband connections is on the rise, both consumers and businesses are increasingly opting for VoIP. IP telephony service providers include local telephone companies, cable TV companies, internet service providers, and fixed service wireless operators.
Features of IP Telephony
Here's a look at the many features of IP telephony:
HD Voice Quality:

This feature allows users to achieve HD quality for seamless high-quality communication, for sound masking integration to remove background noise, and to access call and recording management.

Multiple Extensions:

The attribute of integrated auto-routing calls enables the users to direct the calls automatically to one or more people. The call is safely and automatically routed to the next available extension. The voice mailbox feature is associated with every extension to provide a window for delayed communication.

Cellular Handover:

This feature allows users to switch from one handset to another (from a phone device to a laptop or mobile or a conference phone) without the caller noticing these changes.

Least Call Routing:

This feature automatically enables the best call route. Network providers have different pricing models fixed for international calls or long-distance calls. This feature cuts any unnecessary cost and gives the user the least-cost routing path.

Voicemail:

For employees who are out of the office and need to stay connected in case a customer contacts them, IP telephony automatically calls the numbers that are already listed and transfers the call to voicemail.
How Does IP Telephony Work?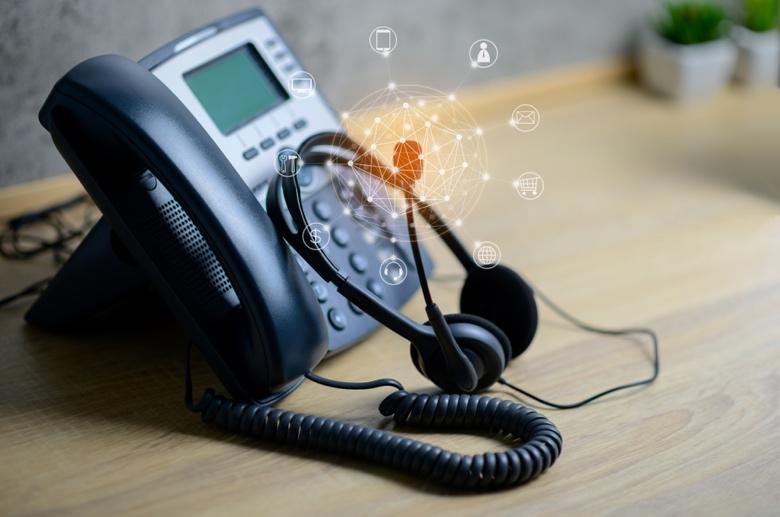 IP telephones operate by scanning and detecting an individual's analogue voice signal and converting it into digital signals, which are then transmitted across the broadline in the form of data. IP phones take the phone conversations and route them through an IP phone system across a network cable into the network, then out through the internet connection into the Web.
The same protocol and network are used by computer systems, devices, printers, and fax machines as well. Thus, an IP network is an effortless way of operating and maintaining only one internal network for all communications. Thus, IP telephony is often touted as a unified way of communicating information.
Internet Protocol Private Branch Exchange (IP PBX) is a system to transfer data digitally on LAN, and then transform it into analogue voice signals and send it to the PSTN. However, IP PBX involves an exorbitant cost for hardware and installation. Thus, VoIP acts as a strong alternative solution.
Key Differences Between VoIP and IP Telephony
Although the terms IP and VoIP are often used interchangeably, there is a subtle difference between the two.
VoIP is only a subset of IP. While VoIP is solely based on sending voice traffic across an IP network, the latter is able to exchange fax, voice, and other types of data traffic. IP is a complete concept in itself while VoIP is just a medium to transmit voice by implementing this concept. VoIP also focuses on digitising analogue voices and converting them into binary numbers, which are further transferred by IP.
Key Benefits of IP Telephony
IP technology has disrupted the telephone and communication industry. Businesses that have made a switch from PSTN to IP telephony have benefitted immensely. This technology has enabled companies to access updated features such as call queues, video conferencing, auto-attendant, and instant messaging, without the need to invest in installing extra hardware. Let us take a look at some of the key benefits of IP telephony that would benefit the corporate sector.
Unified Communications (UC) Network:

IP telephony is an agglomeration of various services, making it a UC model. Since there is one system which can be scaled to offer multiple functions, it will help organisations grow, without affecting their budget allocations. One can make the most of IP telephony by combining voice, data, video, and multimedia technologies. This convergence will eventually create the potential for huge cost savings and increased productivity. Since IP telephony supports a wide range of applications, it would help employees plan their tasks faster, tactfully, and effectively.

Reduced Infrastructure Perimeter:

Modern VoIP and PBX solutions, like 3CX, enable companies to run the system on existing, non-proprietary hardware, and on low-cost machines like Mini-PCs. The traditional phone systems and proprietary VoIP solutions required an elaborate and separate set up, which was cost-intensive, and tough to manage and maintain.

Reasonable Phone Bills:

The use of VoIP and session initiation protocol (SIP) helps reduce phone bill amounts. Companies can now reach other branches across boundaries easily, allowing free calls within the company. Charges for long-distance calls are reduced and overall call rates are significantly cheaper.

Smart Mobility:

The traditional telephones were not portable. But with IP telephony, communication is vastly improved, even for remote workers as they can access their network from any location. This enhances connectivity across borders. It also facilitates scalability as enterprises can easily add or remove new or existing IP phones to/from the router.

Lower Costs, Greater ROI, Greater Productivity:

The converged network infrastructure and value-added applications have increased the global customer footprint. IP telephony enables a lower cost of ownership, which leads to greater ROI. It also reduces maintenance charges. Since no hardware is externally installed, costs segregated for support staff or cabling systems are largely reduced.
Why Should You Engage Adventus?
If you want excellent data, voice, and video information to be communicated to your organisation, then Adventus is the best choice for you. Headquartered in Singapore, Adventus IP Telephony and Contact Centre Solutions and Services enables effective and efficient external and internal communication to drive customer engagement. Our services include:
Design and implementation of IP Telephony systems
Design and implementation of Contact Centre systems
Maintenance of IP Telephony and Contact Centre systems
To top it all, the structured and stringent work process at Adventus also ensures that the professional post-sales support team takes care of your communication systems round the clock.
IP telephony is increasingly gaining popularity with the usage of the technology being considered as a medium for long-term business. The packet-switched network of transmitting voice communication has proved to be far more economical than circuit-switched networks. Using a private network is a secure way of communicating over long distances, making IP telephony a more viable option.