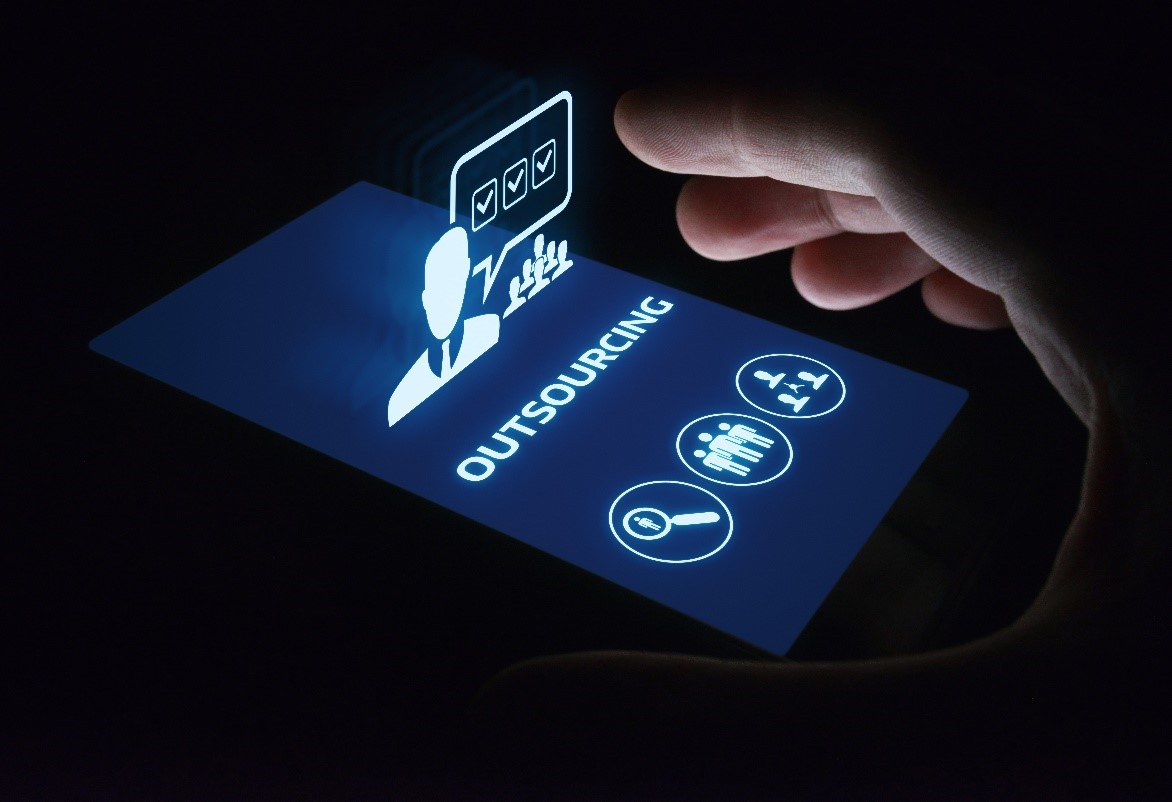 IT Outsourcing refers to engaging an external company, and its consultants, to manage and handle some or all of the Information Technology functions in an organization. Some IT functions include Helpdesk, Technical Support, Infrastructure Management, Security Management, Data Backup and Disaster Recovery. IT Outsourcing is becoming a growing trend in Singapore as it is in other country in and outside of Asia. As businesses find it more cost-effective and with a reliable IT Outsourcing Service Provider, employees can also focus their time on other more important tasks.
Commons Types of IT Services / Solutions that can be Outsourced
IT Helpdesk – The purpose of a helpdesk is to remotely assist end-users with troubleshooting or any other service requests. Depending on the IT Outsourcing Service Provider, some of them provide round the clock – 24 x 7 remote helpdesk assistance, while others only provide remote support during office hours.
Technical Support – A readily available staff or department to help with IT issues on-site. Many organizations hire an IT manpower or build an IT team to handle the technical support in this area. By entrusting this role to an IT Outsourcing Service Provider, significant costs such as capital outlay and manpower can be saved. Some providers offer the option of stationing a staff with IT expertise full-time on-site while most of them provide this staff only when on-site help is required.
Infrastructure Management – The monitoring and maintenance of the IT Infrastructure which encompasses of:

Hardware like servers, computers, switches, hubs, data centers and routers
Software applications which include customer relationship management (CRM), enterprise resource planning (ERP), productivity and data management applications
Network infrastructure which comprises of network enablement, firewall and security, and internet connectivity
With religious 24 x 7 monitoring and support from an IT Outsourcing Service Provider, any disruption will be immediately responded and attended to. Some service providers even go the extra mile by providing a proactive approach in infrastructure management. They will study the performance and usage patterns of your infrastructure and identify potential issues. These issues will be proactively resolved or even redesigned to improve efficiency and optimization.

Security Management – Cyber security comprises of many different areas such as Endpoint Protection, Firewall, Multi-factor Authentication and Spam Filter. Improper management of these components can lead to a security breach and in turn, leading to data loss. An IT Outsourcing Service Provider will have the expertise to set the right configurations and alerts so as to provide a holistic 24 x 7 monitoring service. With proper configurations and constant monitoring, any patches and software updates can be done instantaneously, minimizing the risk of a cyberattack due to outdated software.
Data Backup and Disaster Recovery – Every organization should have a backup system and disaster recovery plan in place. This can ensure business continuity and can also safeguard the organization from any disruptions to the business. In the event of a security breach, cyber criminals will encrypt or delete important data. If all the important data is backed-up, business disruptions and cyberattacks will not pose as an issue. An IT Outsourcing Service Provider provides monitoring services to ensure that the backup system is working at all times so that when data recovery is required, the most updated data can be recovered, minimizing the time required to restore the lost data.
Benefits of Outsourced IT Support
Maximize Productivity – An outsourced IT helpdesk and technical support means that the organization need not pay for a full-time IT personnel to be on standby to wait for an issue to occur. This can also improve the overall productivity in a business. More often than not, a few issues tend to happen at the same time. If there were only one full-time IT personnel on standby, the multiple end-users will have to wait in line for assistance from this particular person. Many issues can now be resolved remotely, so many organizations may not find the need for a full-time team on site at all times.
All-Encompassing Expertise – An IT Outsourcing Service Provider will have a team of IT experts – who have access to specialized tools and systems – readily available. An eminent service provider will have an extensive pool of expertise as they have staff with a range of experience, skills and qualifications. If there are any issues that their technician cannot resolve, he can always seek help from his colleagues. This way, there will be no issue that the technician from the service provider cannot solve.
Experience Uninterrupted Workflow with Reliable Technicians – By outsourcing all IT functions to an IT Outsourcing Service Provider, the organization will have ready access to a huge team of IT Professionals. If any IT personnel is sick or on leave, the service provider will send a replacement over. This way, the end users in the organization will not be affected. In addition, with 24 x 7 monitoring, these professionals can also identify any issues or threats before they start having an impact on the organization. Hence, there will be uninterrupted workflow with IT Outsourcing.With uninterrupted workflow, end users' productivity can also be increased. Any issues and requests can be promptly acted on, hence minimizing their downtime.
Tracking and Reporting – Some IT Outsourcing Service Provider also track and provide statistical reports on the support provided. These tracking and reporting are often customizable and can be presented weekly, monthly and/or yearly. With a proper tracking system in place, no issues or requests will be missed out. Such statistics also come in handy when cyber security is concerned.
Value for Money – Generally, IT Outsourcing is more cost-effective than creating an in-house team. Along with all the benefits listed above, organizations find that they receive more value and savings from outsourcing their IT functions. In addition, most IT Outsourcing Service Provider go by a fixed monthly subscription fee or by a fixed per-user fee. This helps in budgeting as IT costs are more stable and predictable.
Summary
In conclusion, some organizations may feel more comfortable having an internal IT team. However, due to the limitations of an internal IT team, they are undecided on outsourcing their IT functions. This leads to a third option of having a hybrid model – combining an internal IT personnel to manage the outsourced IT Service Provider.
No matter the options, if an organization is considering to outsource their IT functions, the most important thing is to find the right IT Outsourcing Service Provider. As no two organizations are the same, it is best to go with a service provider that puts in the time and effort to understand an organization and its needs, offering the solutions and services that best fit the organization.
At Adventus, we analyze the IT situation of our clients before tailoring a package that best suits the requirements for them. We cater to businesses all over the world, from Germany and UK to US and the rest of Asia. If you're looking to improve the management of the IT functions for your company in Singapore, contact us now!