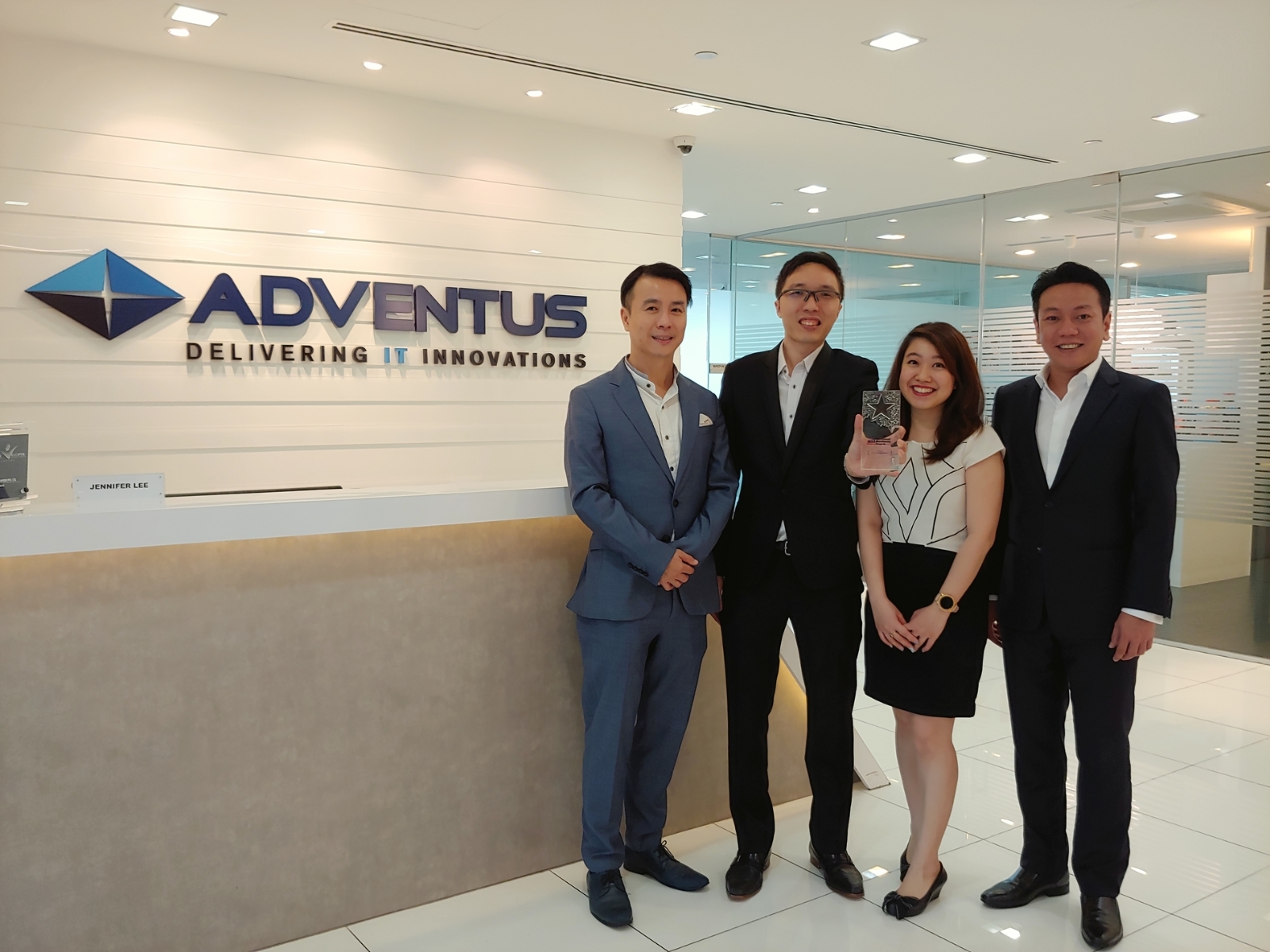 Singapore (September 16, 2020) – Singapore Business Review presented Adventus Singapore with the Best IT Services Provider Award at the National Business Awards 2020. This year marks the fifth edition of the National Business Awards and due to the Covid-19 pandemic situation, this year's award ceremony was replaced with a digital award presentation.
As the pandemic continues to affect a growing number of countries and people, businesses are prompted to produce new innovations and services that would benefit their clients in these trying times. The 2020 National Business Awards displayed Singapore Business Review's continuous efforts to recognise businesses that delivered turnarounds and provided positive digital transformations to their clients.
This year's nominations were judged by a panel of highly distinguished industry veterans consisting of Henry Tan, group chief executive officer and chief innovation officer at Nexia TS; Jiak See Ng, executive director, Asia Pacific financial advisory leader at Deloitte; Max Loh, Singapore and Brunei Managing Partner, Ernst & Young LLP; Marcus Lam, partner, assurance leader at PricewaterhouseCoopers; Joshua Ong, managing partner at Baker Tilly; Roger Loo, executive director, management consulting services at BDO Consultants Pte Ltd; and Kuang Hui Tan, chief executive & managing partner at Crowe Singapore.
For the third consecutive year, Adventus has emerged as a winner for Best IT Services Provider. This year's award-winning project was "Better End-User Support with 24/7 IT Helpdesk Outsourcing", where Adventus developed an integrated suite of IT services for its customer. This suite of IT services is comprised of a 24/7 dedicated IT helpdesk team, advanced ticketing system and systematic tracking process, as well as monthly management reporting. With favourable statistics like 98.5% of calls answered within 20 seconds and 99.5% of emails replied to within 10 minutes, Adventus' customer saw an overall increase in end-user satisfaction. Previous challenges and pain points have also been addressed, resulting in help desk support that offers prompt 24/7 support, more efficient issue resolution, and improved performance insights.
Mr Alan Lim, Manager, IT Service Delivery, received the award on behalf of the Adventus Team. He also did a video interview with Paul Howell, Managing Editor of Singapore Business Review. Watch the interview below to learn more about Adventus' winning project:
Also, read the article from Singapore Business Review here.