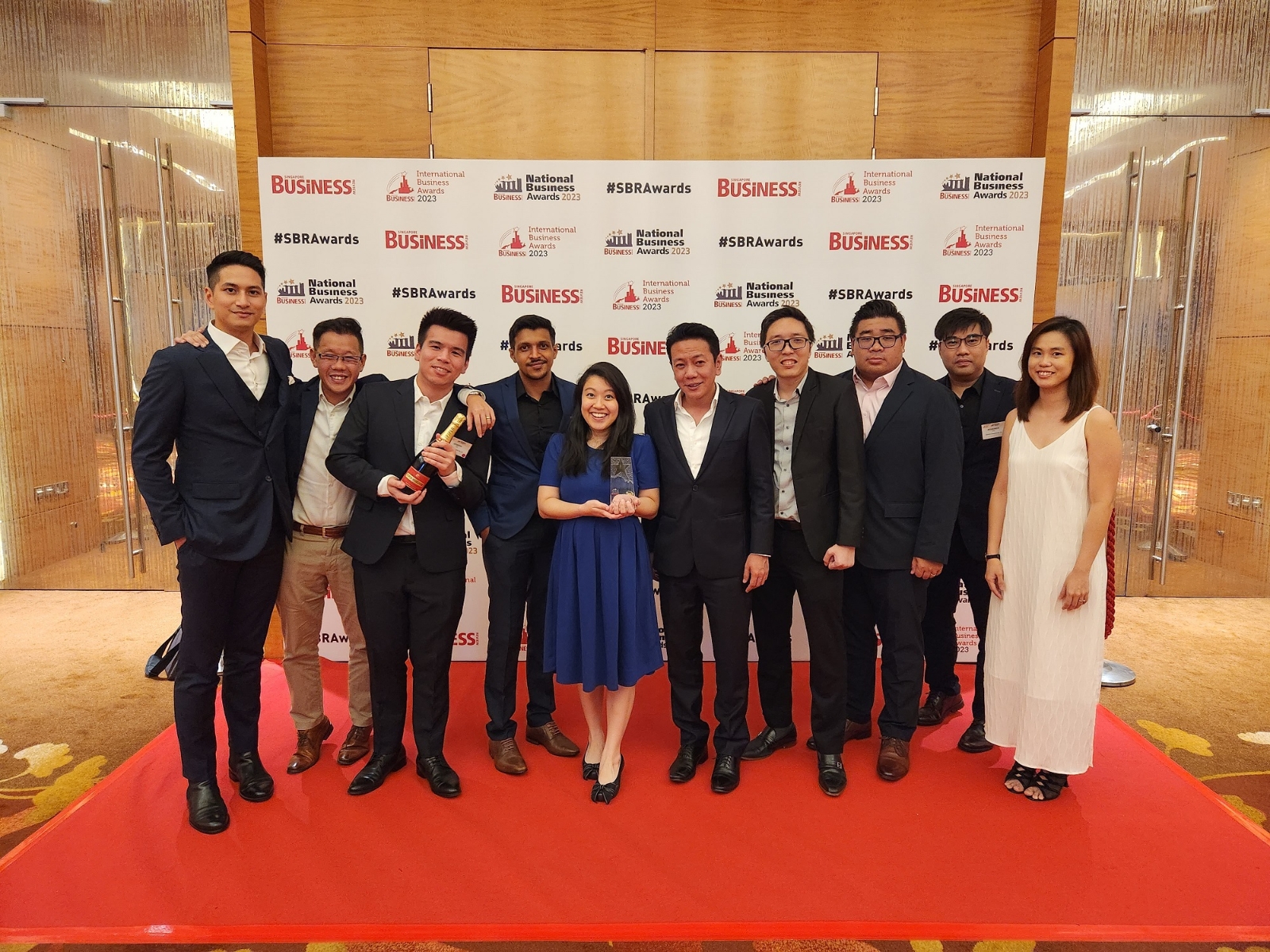 Singapore (May 23, 2023) - Adventus was awarded the prestigious Best IT Services Provider award at the Singapore Business Review's National Business Awards ceremony. Launched in 2016, the SBR National Business Awards return for the 8th year to recognize local and homegrown companies in Singapore and their outstanding projects that greatly contribute to Singapore's fast-growing economy.
The Adventus team is honoured to be presented with this award. Fuelled by this remarkable achievement, Adventus is determined to strengthen its existing strengths in pursuit of future growth and success.
This year's nominations were judged by a well-respected panel of highly esteemed industry veterans comprising of Jiak See Ng, Asia Pacific Financial Advisory Leader, Deloitte; Gaurav Modi, EY Asean and Singapore Consulting Leader, Ernst & Young; Irving Low, Head of Advisory (Consulting), KPMG Singapore; Greg Unsworth, Digital Business Leader, PwC Singapore; Roger Loo, Executive Director and Head of Management Consulting Services, BDO Consultants Pte Ltd; and Henry Tan, Group CEO & Chief Innovation Officer, CLA Global TS Holdings Pte. Ltd. The grand event took place at the Sands Expo & Convention Centre, nestled within the iconic Marina Bay Sands in the city of Singapore.
This is the 6th consecutive win for Adventus, showcasing our strength and commitment to providing the best services in the IT industry. Guest-of-honour, Mr Irving Low, Head of Advisory (Consulting) of KPMG Singapore, who was part of the distinguished judging panel, presented the award trophy to Mr Joseph Lee, Manager for End-User Computing Services, at Adventus.
This year's award-winning project was "Efficient 24/7 Helpdesk & Deskside Support for IT End-User", where Adventus demonstrated our unwavering commitment to precision and excellence, delivering a comprehensive suite of services that perfectly catered to our customer's exclusive requirements in both the pre- and post-pandemic landscape.
Mr Joseph Lee, Manager for End-User Computing Services, received the award on behalf of the Adventus Team. He also did an interview with Singapore Business Review to share more about Adventus' winning project. Watch the interview below:
Also, read the article from Singapore Business Review here.