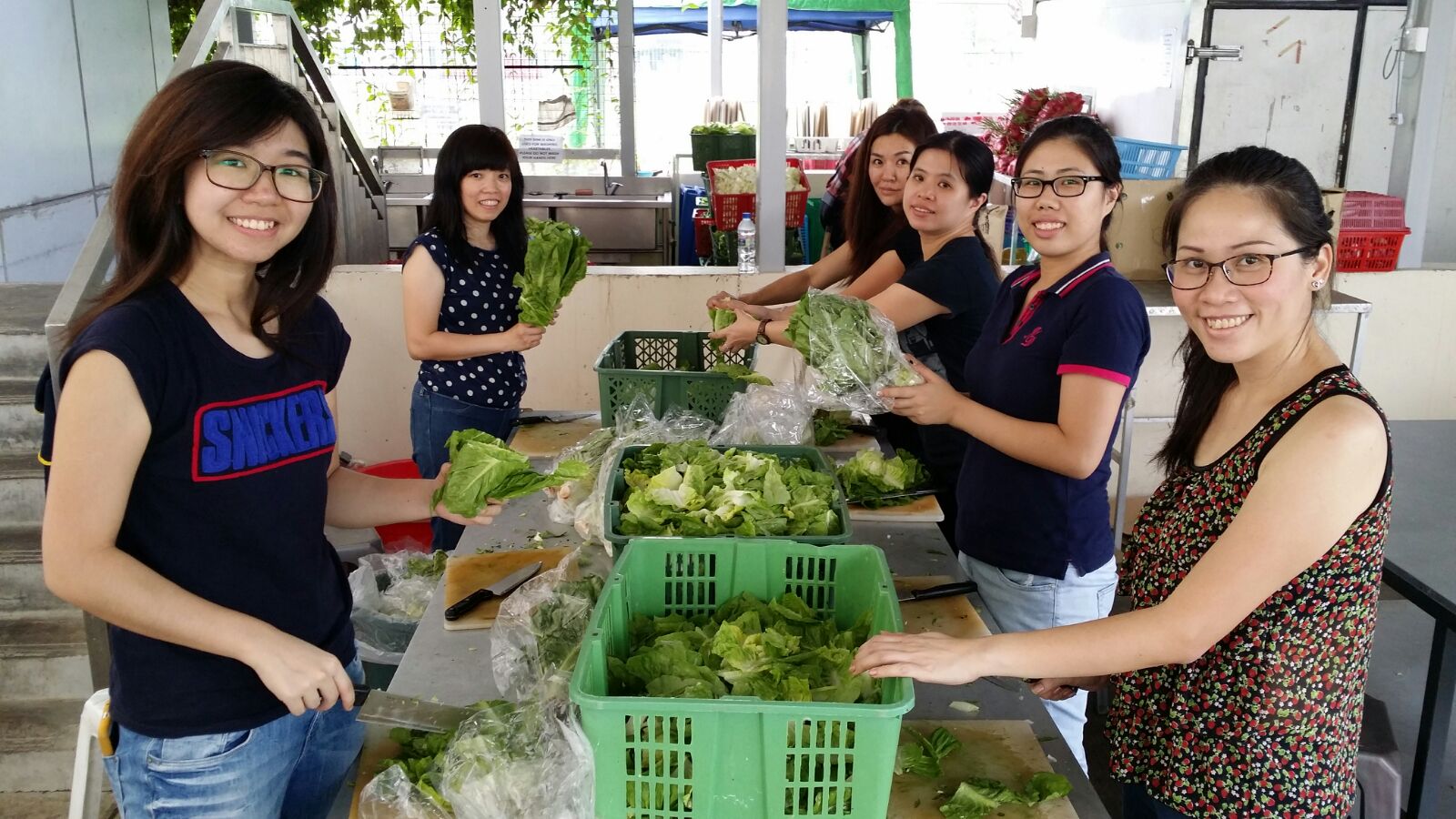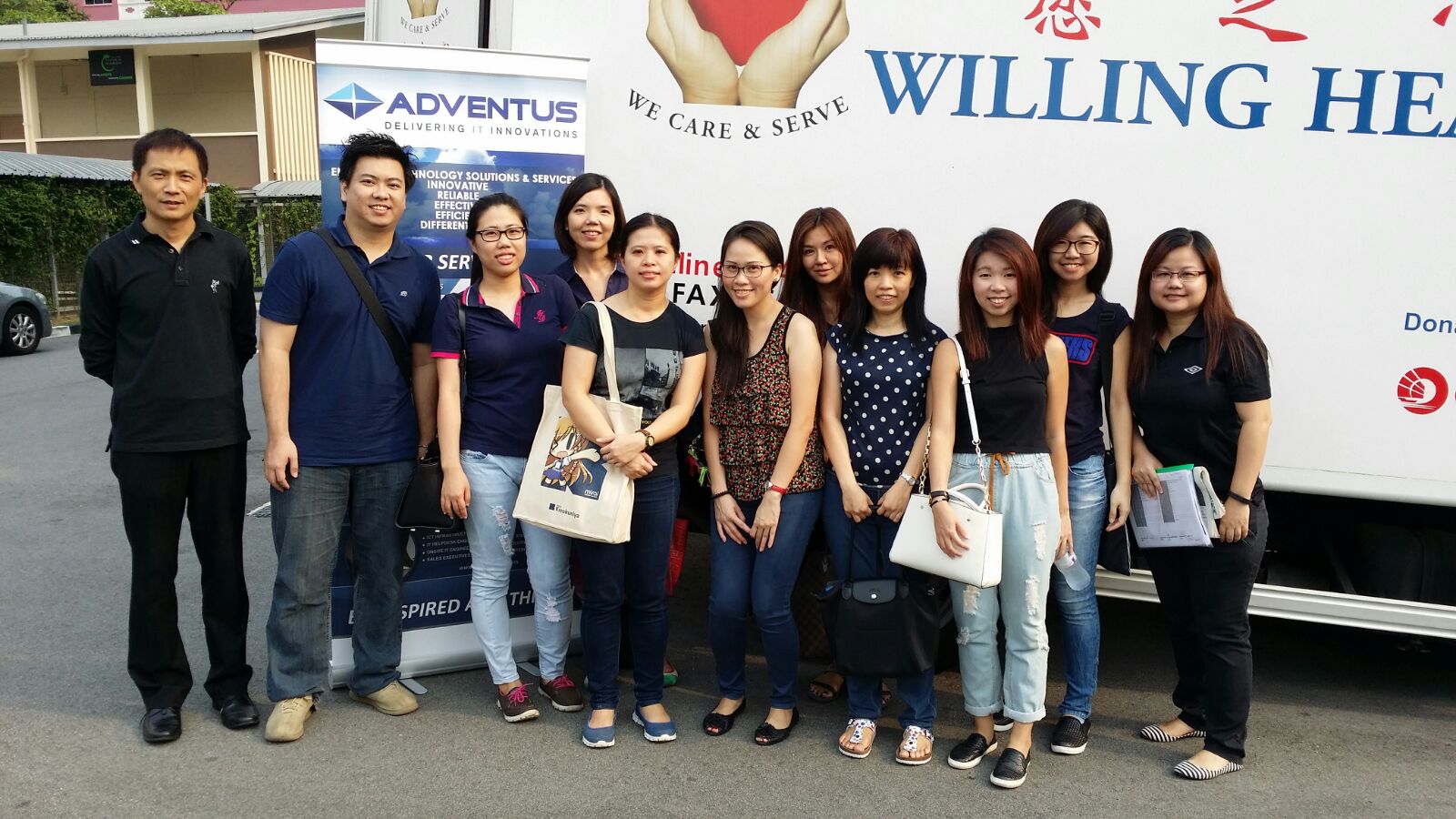 Singapore (September 27, 2015) – A group of co-workers from Adventus made known their caring and generous hearts when they volunteered to prepare and deliver meals to more than 60 beneficiaries with Willing Hearts. Willing Hearts is wholly run by volunteers, apart from a handful of staff. It operates a soup kitchen that prepares, cooks and distributes about 5,000 daily meals to over 40 locations island wide, 365 days a year. Beneficiaries include the elderly, the disabled, low income families, children from single parent families or otherwise poverty stricken families, and migrant workers in Singapore.
Adventus employees joined other volunteers on 25 September 2015 in food preparation, packing it into boxes and the clean up afterwards. Their day started very early and the work was manual and tiring, but they pressed on with beaming smiles and busy hands.
"It was hard work, but very meaningful work. Our reward was seeing the happiness on the faces of the people when they received the food, and we know that our day made a difference to someone on a very fundamental and important level", said Mook Hong Seng, the Finance Manager who was one of the volunteers.
Such volunteer activities are an important part of Adventus' corporate culture. As leaders in the field of IT technology that help make businesses future-ready, their business success is balanced by their desire to value the work of past generations by honouring the elderly and meeting their needs.