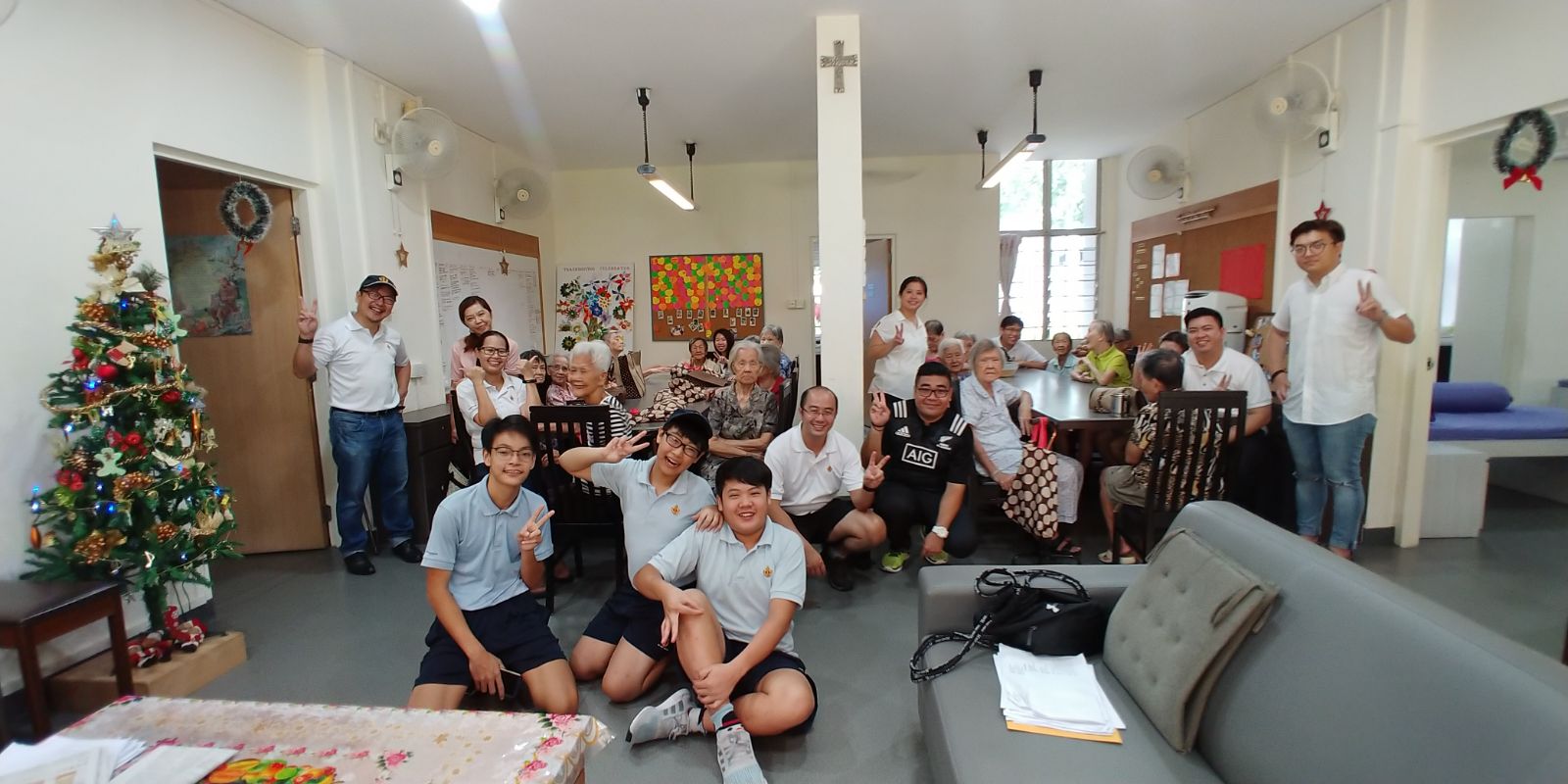 Singapore (December 30, 2017) – Adventus continues its commitment to the pioneer generation by spreading some Christmas joy at St Andrew's Home for the Aged last December. We collaborated with the Boys Brigade and 5 of our staff visited the elderly in the home for some healthy activities.
The team brought the elderly to an open space nearby for some light exercise in the fresh air and sunshine. After the workout, the elderly were treated to some traditional tea preparation and tasting, which they enjoyed tremendously.
The team also presented all the seniors with a goodie bag filled with essentials and food items and treated them to some Christmas carols.
"I came here with the intention to give, but ended up receiving so much more," said Kelvin Teo, Project Manager in Adventus. "Just seeing the smiles on their faces, listening to their stories and spending that time with them has enriched my life more than I ever thought possible."