Singapore (December 12, 2016) – Adventus is a company on the cutting edge of IT technology that drives smarter businesses and makes them future-ready, but it also honours the contributions of the previous generation. To show their appreciation and support, a team of Adventus co-workers partnered with Boys Brigade Singapore and brought Christmas cheer to the residents of St Andrew's Home for the Aged on 10 December 2016.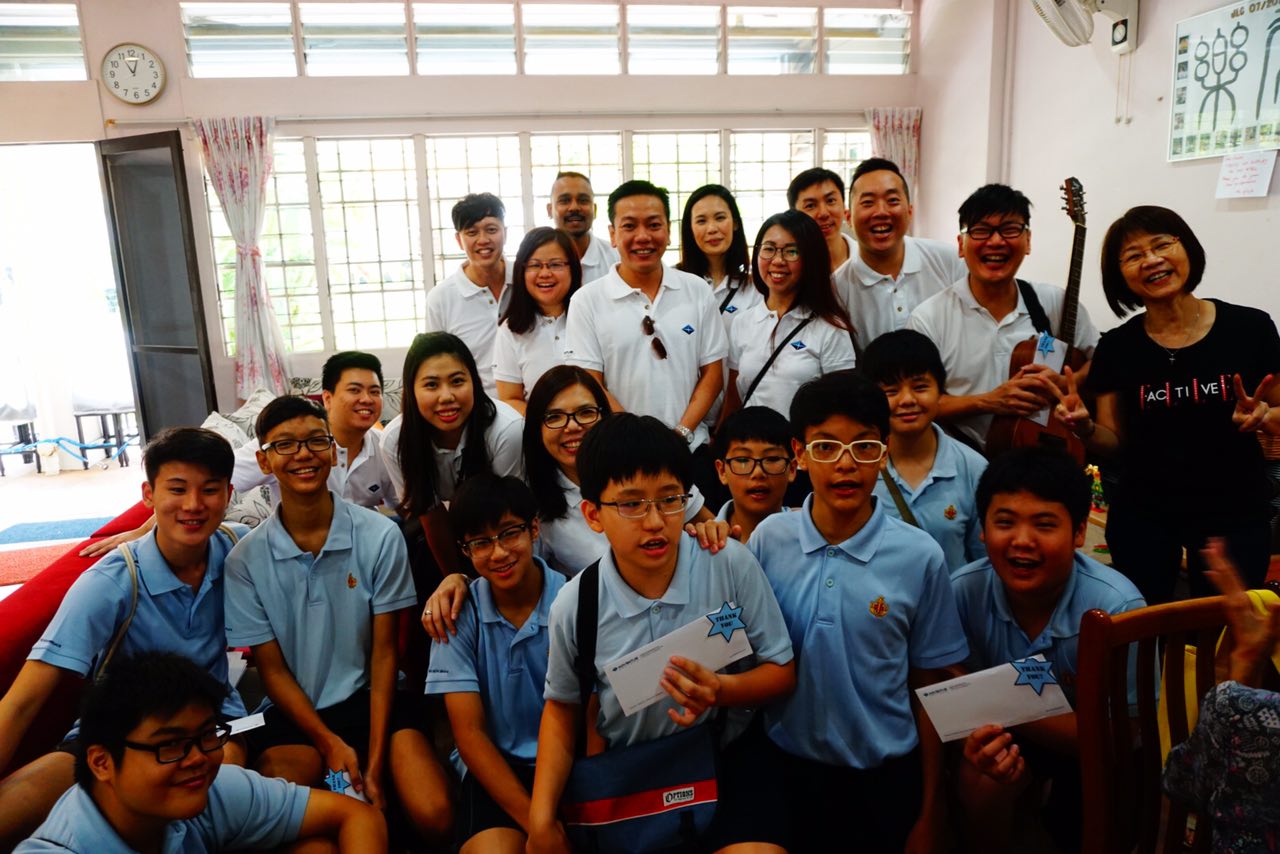 About 15 Adventus employees participated in this event, spending half a day at the Home, chatting with residents and engaging them with carols and games like Bingo. The elderly clearly enjoyed themselves, participating enthusiastically in the games, clapping along to the singing and sharing their stories. Every resident also received a goody bag – sturdy reusable bags packed by the Adventus team, comprising practical items like food, sundries and health products.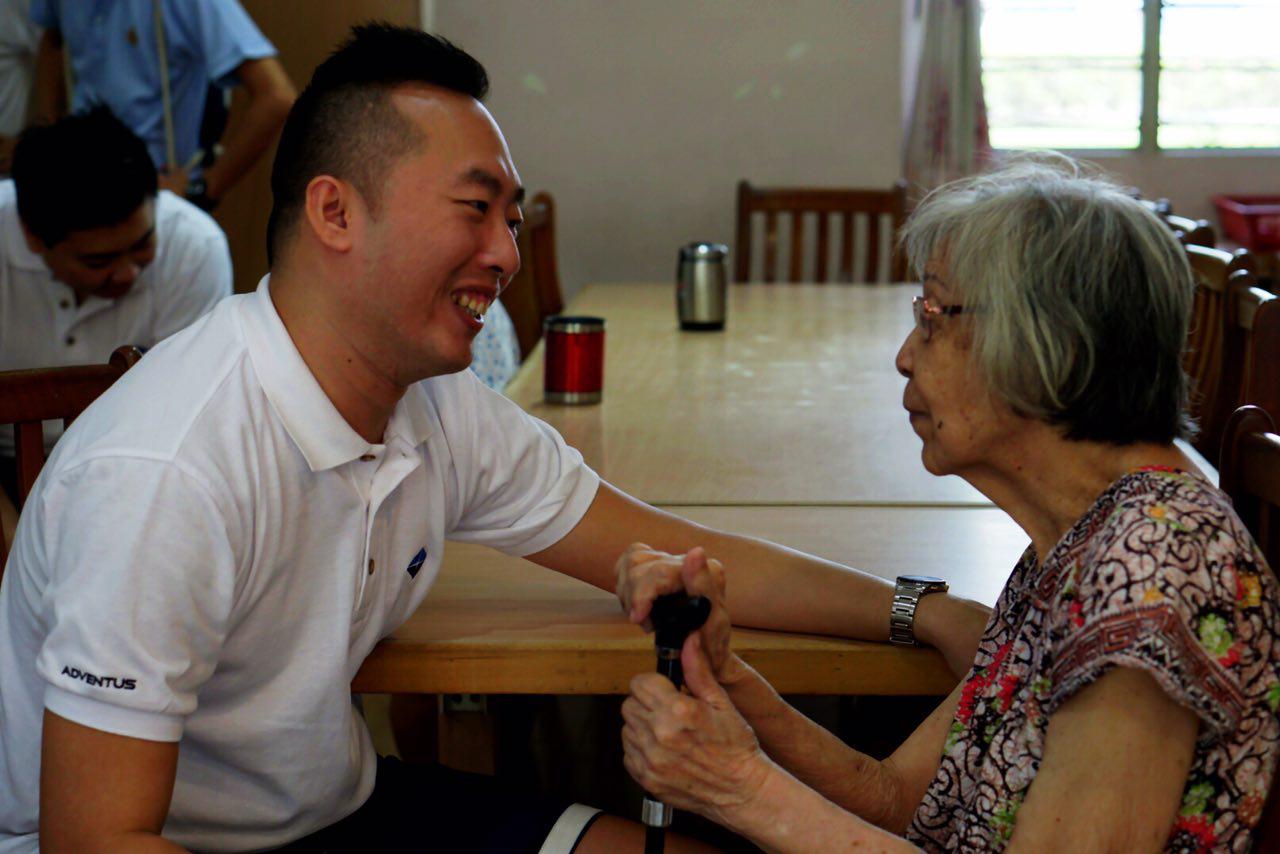 "As we reach out to the residents of the home, and hear their stories, we know that companies like ours stand on the shoulders of pioneers like these who paved the way for our success. It is our privilege to play our part in showing them that their efforts to build our world are valued," said Adventus Service Delivery Manager Allan Lim.