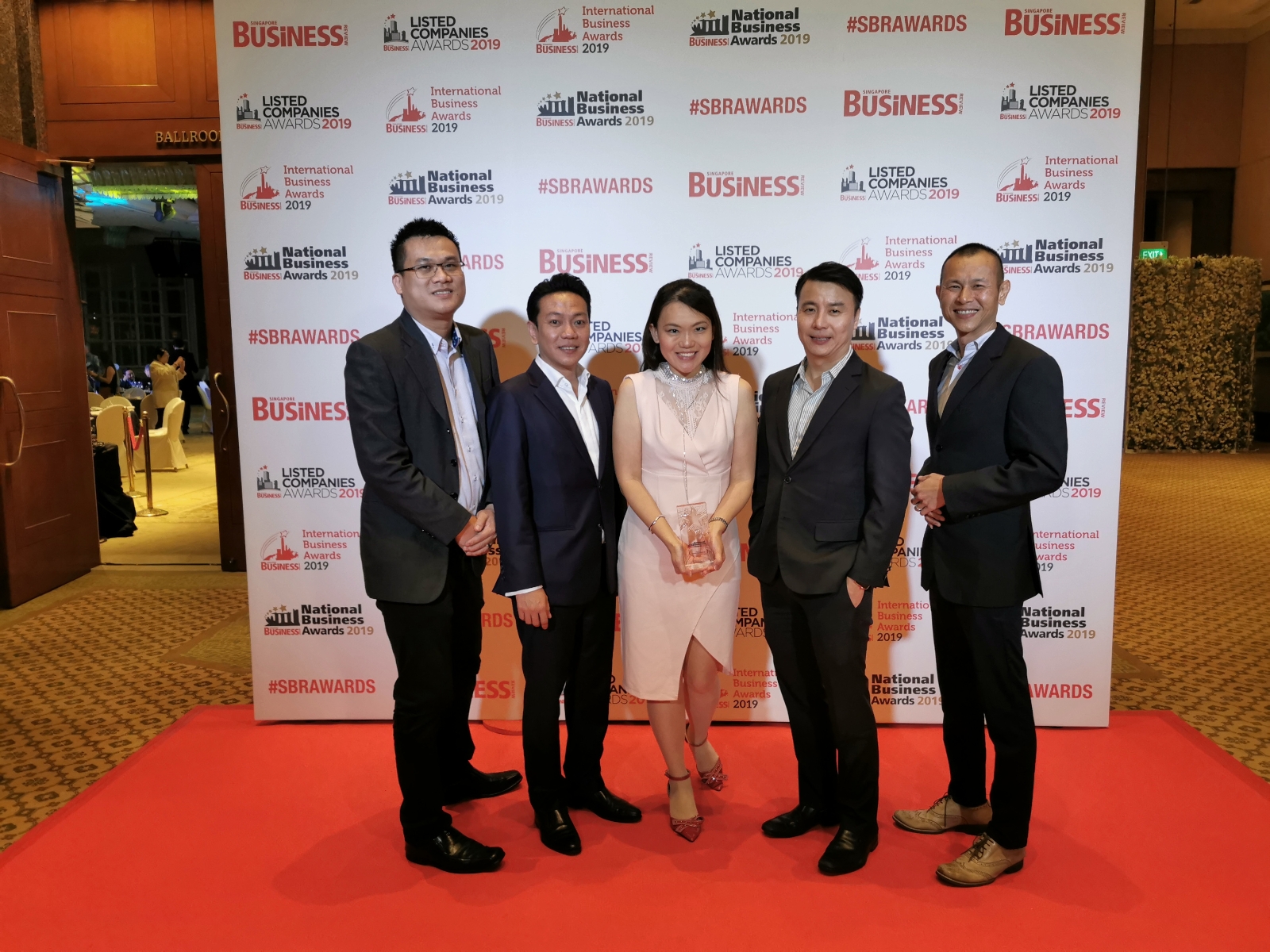 Singapore (July 11, 2019) – Adventus, a top-rated Information and Communications Technology (ICT) solutions and services provider, emerged as the winner for National Business Award 2019 – Best IT Service Provider by the Singapore Business Review, held at Sheraton Towers.
National Business Awards, in its fourth year, honour exceptional local businesses in Singapore and recognise remarkable contributions of local firms to SEA economies. This award also recognised outstanding multinational and local technology companies that have delivered exceptional results through various innovation.
The judging committee, made up of highly distinguished industry veterans, consisted of Ng Jiak See, Executive Director and Head of Corporate Finance Advisory at Deloitte Singapore & Southeast Asia; Choo Eng Chuan, ASEAN Markets Leader and Partner, International and Sorporate tax Services at Ernst & Young Solutions LLP; Toh Kim Teck, Assurance Partner at Foo Kon Tan LLP; and Henry Tan, managing director at NEXIA TS, went through a rigorous evaluation to shortlist the winners for each category.
Adventus has emerged as a consecutive winner for National Business Award 2019 – Best IT Service Provider as it has delivered exceptional projects that bring enormous value and cost savings to its customers. The project submitted for the award was "Intelligent Application of Virtualisation Technology". This IT Infrastructure project has helped the customer reduced the need for physical servers for their production data and was delivered to customer with minimal downtime of their production server. The existing servers were repurposed for their Managed Backup and Disaster Recovery Project. The project helped the customer to save cost in terms of eliminating the need for new servers for the new project and build a robust high availability system.
Ms Seah Jie Ling, Senior Manager, Client Services, received the award on behalf of the Adventus Team. In her award receiving speech, she thanked the project team for their hard work and contributions and she also highlighted the service excellence culture in Adventus that propelled the company to success.