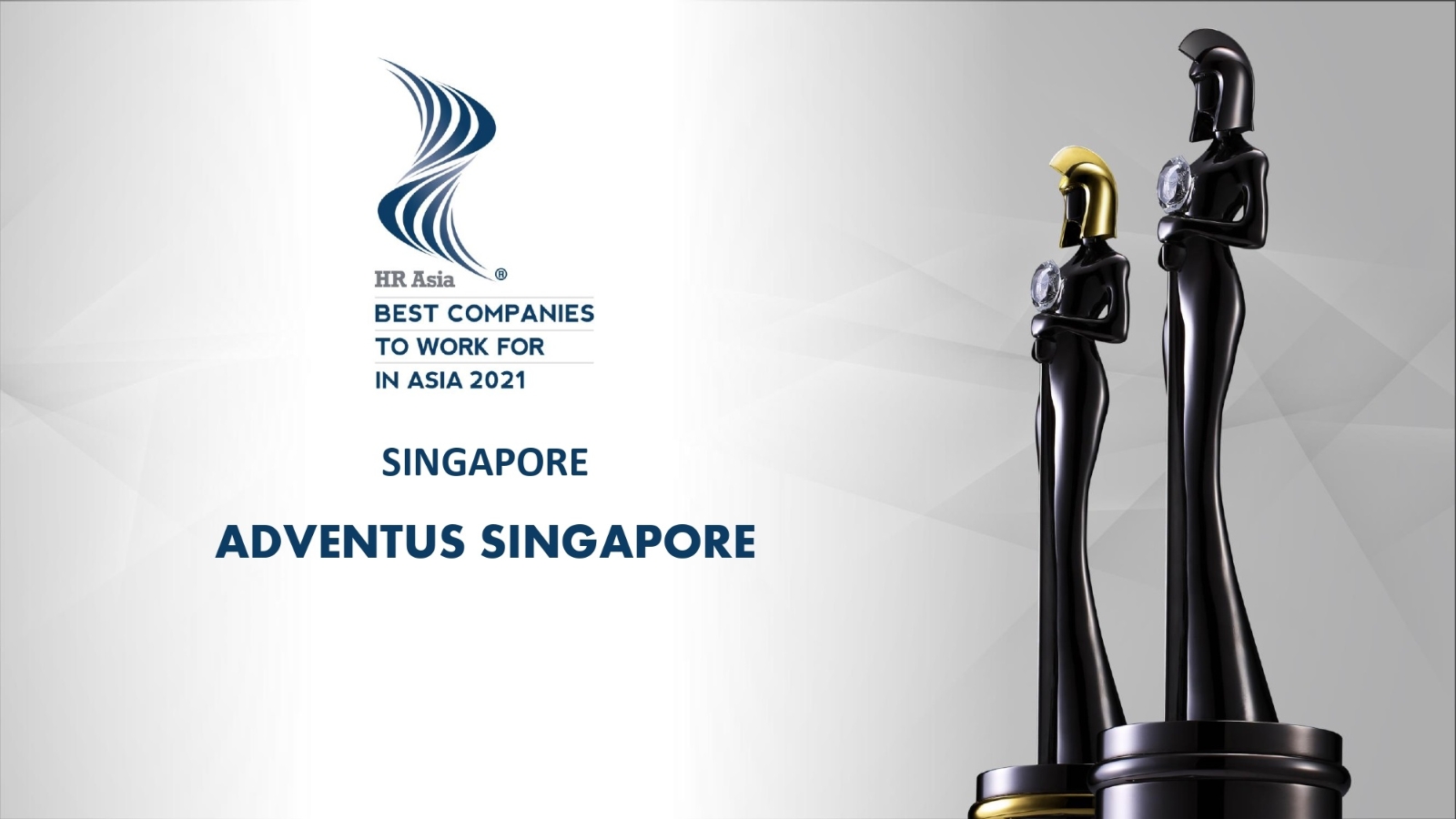 Singapore (December 23, 2021) – Adventus Singapore emerged as one of the Best Companies to Work for in Asia. An award trophy was presented by HR Asia – Asia's most authoritative publication for senior HR Professionals – to Mr. Calvin Ng, the People & Culture Manager at Adventus.
This is the third year that Adventus is presented with this distinguished award. This year, the competition was strong. Amongst the 206 companies across Singapore that participated, Adventus is honored to be one of the few companies that have risen above the competition to clinch this award.
HR Asia's 2021 edition of this "Best Companies to Work for in Asia" award investigates best practices and inner workings of companies to understand what distinguishes them from the rest. Companies were judged based on Total Engagement Assessment Model (TEAM) – a model specially designed to measure the employee engagement level.
The components of TEAM are as follows: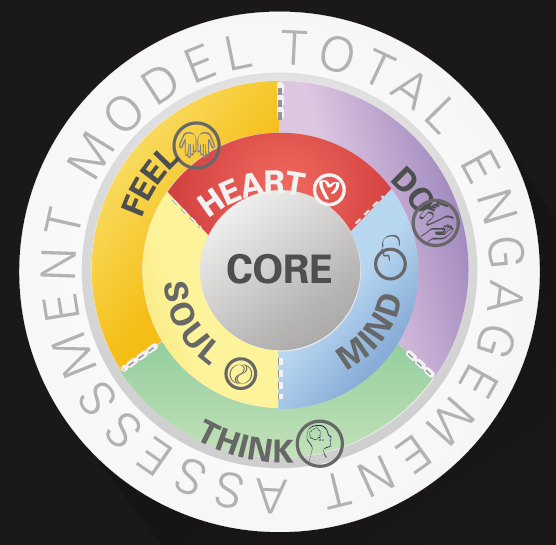 CORE: Collective Organisation for Real Engagement

Culture & Ethics
Leadership & Organisation
Active Initiatives

SELF: Heart, Mind & Soul

Emotional Engagement
Intention & Motivation
Behaviour & Advocacy

GROUP: Think, Feel & Do

Collective consciousness
Workplace Sentiment
Team Dynamics
In this day and age, talents have become one of the most expensive commodities on earth. On that account, it has become vital for companies to not only be seen as good employers, but also the best in the industry.
Obtaining this award reinforces our strong belief in our people and in building a high-performance culture where every individual knows that their efforts and meaningful contributions will always be recognized and appreciated here at Adventus. The survey component of this award has also helped us better understand our employees. With this knowledge, we will strive towards further improving and strengthening the Adventus Employer Brand.
Looking for an exciting career in the IT industry? Apply now to be a part of our dynamic team!
Watch the Virtual Award Ceremony:
Also, read the article from HR Asia here.