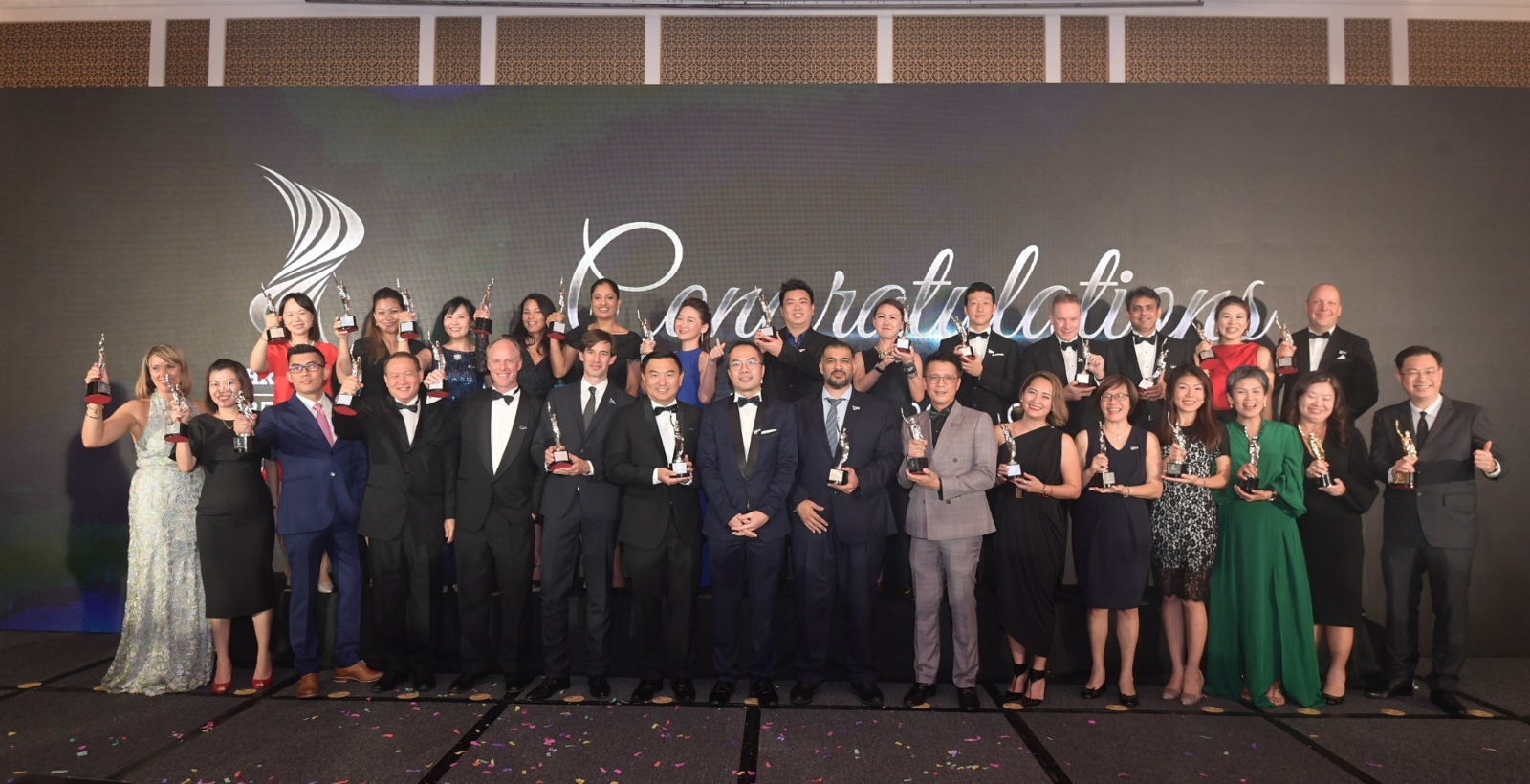 Singapore (October 18, 2019) – HR Asia recognized Adventus Singapore as one of the Best Companies to Work for in Asia. A trophy for this recognition was presented at the Awards Gala held at InterContinental Singapore to Mr. Mook Hong Seng, the Senior Manager, Finance & HR of Adventus.
Being Asia's most authoritative publication for senior HR professionals, HR Asia featured Adventus in their publication: "Singapore's Best Employers 2019". The following was being featured in the Company Spotlight section:
Adventus Singapore Pte Ltd is an Information and Communications Technology (ICT) Solutions and Services Provider with a wide foot print in Asia. We are determined to help organisations bring about positive transformations to their businesses through the intelligent applications of innovative solutions and pertinent services.
We believe strongly that the winners in a globalized and ultra-competitive marketplace of today are defined by how they are able to effectively leverage technology to create competitive advantages and introduce business innovations. Our strong network of technology partners, excellent domain expertise and differentiated value propositions create enormous values for organisations that far exceed their expectations.
We provide a unique opportunity to develop one's career with a successful organisation where everyone respects each other and enjoys working together.
POLICIES, PRACTICES AND BENEFITS
Adventus ensures that its practices and policies are updated regularly to cater to our employees' well-being in and out of the workforce. In Adventus, we offer our employees a complete remuneration package – not only tangible competitive compensation but also indirect and intangible benefits. Our company prides itself on benefits offered (medical coverage that includes Traditional Chinese Medicine (TCM), health screenings etc) and a conducive working environment (supportive management, learning opportunities, diversity of employees, inspiring working conditions etc).
Apart from the basic annual leave given, family care leave and exam leave are offered to employees in need of them. We also provide birthday leave to all employees to allow them to spend the important day of their lives with their family. We regularly review our policies to better include employees, for all generations in our workforce.
BRANDING INITIATIVES
The company has achieved accolades over the years in people practices such as HR Asia Best Companies to Work For in Asia 2018, Singapore Health Award, Top 10 Best Tech Company to Work for, People Developer certified organisation, Human Capital Partnership, HR Excellence Awards (Learning & Development / Recruitment). The awards ascertained Adventus's culture and emphasis placed on candidate and employee experience at the core when designing people practices. With an increased focus on the Internet of Things (IoT), we are targeting talented IT professional and leveraging on our strength in people practices to brand Adventus as a reputable IT employer.
EMPLOYEE SATISFACTION SURVEY (ESS)
The Employee Satisfaction Survey (ESS) is a comprehensive survey that is done on a yearly basis to measure all areas of employees' satisfaction and confidence in the organisation, their alignment in the company's overall mission, vision and goals, training and development opportunities as individuals, their relationship within the department as well as their managers and open ended feedback on how Adventus can improve and grow their career with the organisation. We strongly believe that the best way to build a great culture is open and honest feedback. We are always willing to listen, implement changes and take care of everyone as satisfied employees mean satisfied customers, which leads to profitability.
EMPLOYEE ENGAGEMENT AND FEEDBACK
Building employee engagement involves two way communication in the workplace – both to and from employees. In Adventus, we believe that every voice and opinion matters. Quarterly Town Hall is held to share company financial results, strategies and achievements so that everyone can connect their individual efforts and organisational goals. Established feedback channel to encourage inputs from employees to leaders to support employee engagement.
COMPANY ACTIVITIES AND EVENTS
TThe company organises a diverse range of activities for employees on a monthly basis such as Dinner & Dance, employee wellness programmes, futsal matches, Halloween nights, Barbeques, Karaoke Nights, Bowling and celebrations during National Day, Christmas, Father's Day and Mother's Day. The much highly anticipated event every year is the company's retreat where all the employees get to enjoy a weekend out of Singapore for team building and foster bonds between employees.
CORPORATE SOCIAL RESPONSIBILITY (CSR)
We always look forward to giving back to the community with our employees through various ways. Each year, we organise a visit to selected homes to celebrate Christmas with the elderly and less fortunate, distributing goodie bags and playing games with them. This year, we also contributed back to the community in the area where we specialised in, Information Technology (IT) where we improved the IT infrastructure of a learning centre for children and youth from low income or challenging family environment as part of the CSR project to provide a better learning environment for the children.
EMPOWERING AND ENABLING TO ACHIEVE
Overall, Adventus is a company that goes beyond financial and business results in the development of every employee across every function. Training and development opportunities is a key focus in Adventus.
All employees are encouraged to attend trainings to improve the gap between their current skills, and the competencies required to perform their role. Other than the core competencies, employees are highly encouraged to go for self-development courses that increase their resilience, effectiveness and self-awareness.
Training modules and development roadmaps are reviewed regularly to develop a workforce with skills of the future and build a highly competent pipeline of ready successors. These measure place Adventus in Singapore to be a market leader for years to come.
As a result, employees can make meaningful contributions to the company because they are empowered to innovate and be creative. By offering precise technical expertise, fast turnaround time, innovative solutions and excellent value, customers stay with Adventus in expression of confidence that spurs the company to continuously innovate and excel. This is driven by the core values of the company: Treasure Talent, Delight Customers Always, Innovation, Reliability and Continuous Improvement.