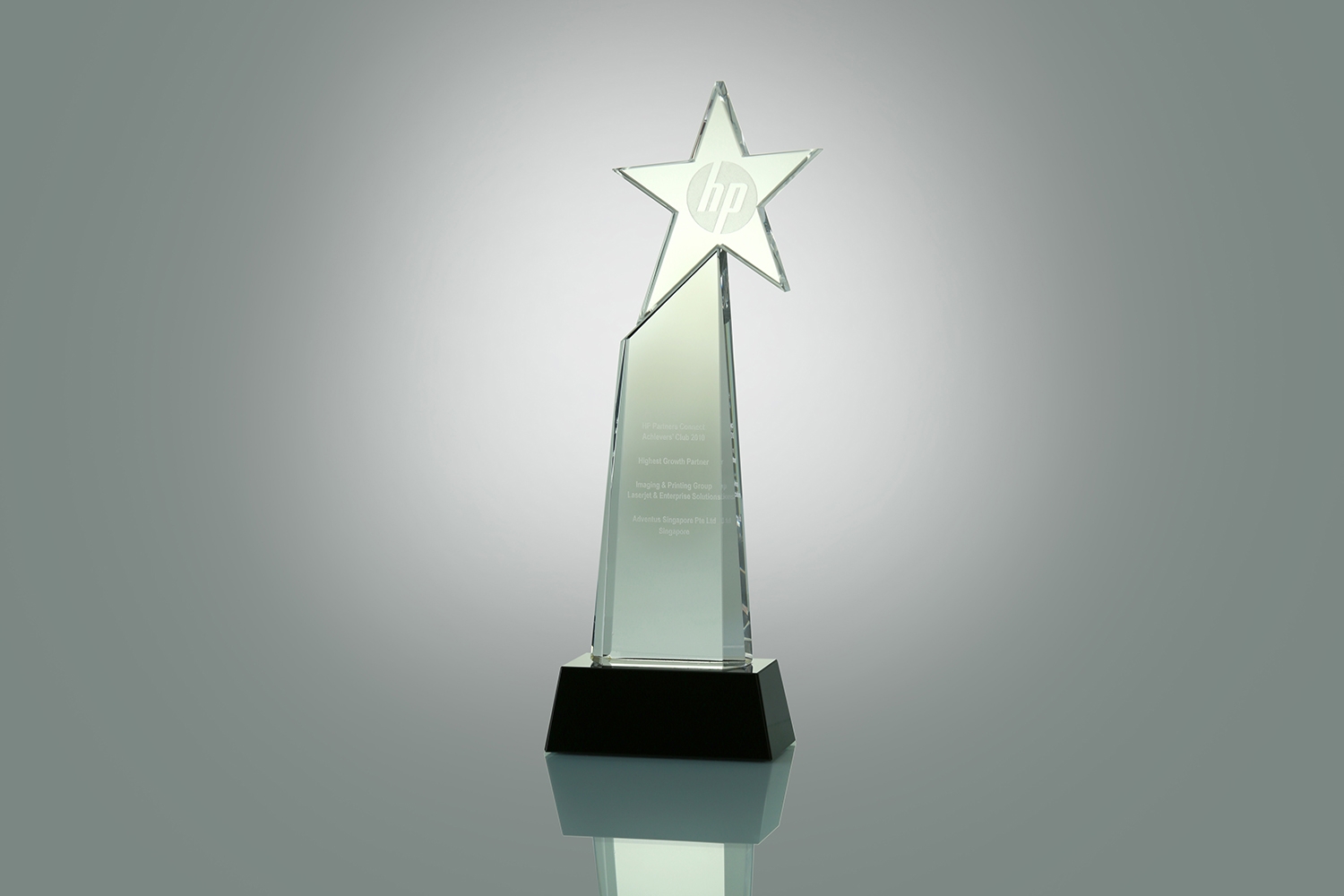 Adventus reaches new heights with the HP Connect Achiever Club award
2010 spelt a very exciting year for Adventus. Offering clients the best of print management services and being the Highest Growth Partner for IPG Laserjet and Enterprise Solution, it was no wonder when the company swept up the prestigious HP Connect Achiever Club award.
The results were announced at the Partner Connect Achievers' Club – an exclusive event that gathers many of today's top industry performers – on the 20 January 2010 at the swanky Mövenpick Resort & Spa Karon Beach, Phuket. Having edged out of competition, 8 of the most respected companies in the industry, including National Computer Systems Singapore and ST Engineering Singapore, this award proved to be a significant recognition of Adventus' achievement.
Chin Teng, Enterprise Sales Consultant, accepted the award on behalf of the company. To be able to whisk away a prize as coveted as this, Adventus has certainly come a considerable, glorious distance from its early days. If anything, its plain desire to tailor the best print management services has been a primary motivation for the company to succeed in its ventures.
Attendees at the event were given to mingling and relaxing in the grand ballroom after the ceremony, as well as enjoy the distinguished company of Joergen Jakobsen, Vice President & General Manager of Solution Partners Organisation for Asia Pacific & Japan, who graced the event.
Adventus is truly honoured to receive the HP Connect Achiever Club award and as they move forward, there are plans that predict many more exciting and fruitful years of partnership with the talented team at HP.