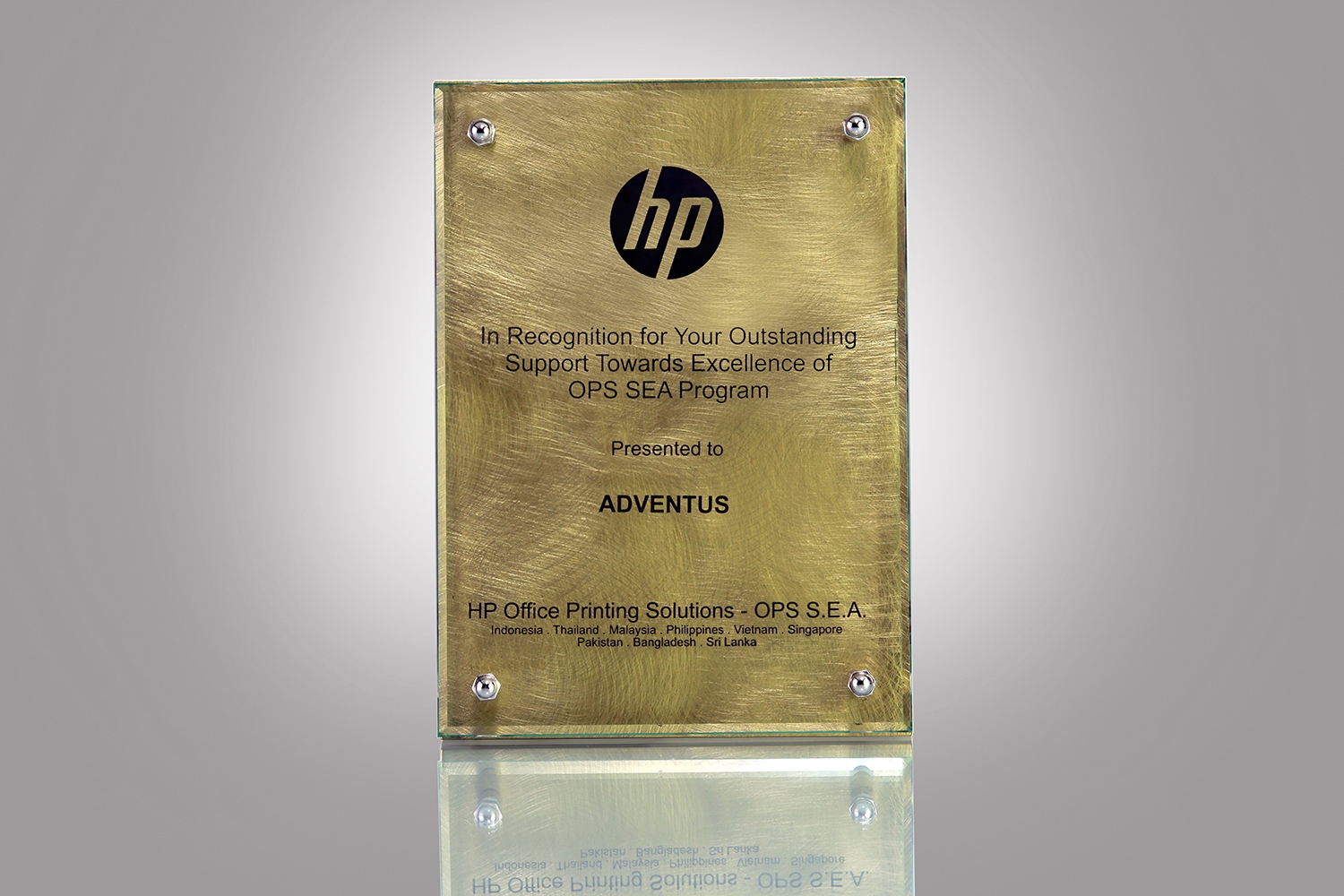 Adventus makes her mark as HP's valued OPS partner in South-east Asia
Once again, we have received global recognition as one of HP's important and valued partners in Managed Print Services (MPS) in South-east Asia.
This was conferred during the 2nd SEA OPS Meeting and Training 2011 held in Bangkok, Thailand, on March, 2011.
The annual event also saw HP's other South-east Asian partners coming together as a team to collaborate and share best practices.
Besides being an occasion to gather, the event was also an important milestone for Adventus, as we were presented the Award in recognition for outstanding support towards excellence for HP's South-east Asian OPS Programme.
The OPS (Office Print Solution) Programme consists of hardware, supply, solution, and services enabled platform, to provide Managed Print Services through dedicated OPS partners. Customers benefit by using a simple per-click-charge with enhanced value-added services.
Receiving the award was Gloria Goh, our general manager (Malaysia), and Allan Lim, our CS manager from Singapore.
Henry Surapong, HP's Asia Pacific MPS Partner Program Manager, summed up succinctly the Adventus value in the programme:
Adventus' commitment is extremely significant in the SEA OPS program and proved that the huge contractual market is still there. The operation in Malaysia took place in early Q4'10. I was impressed by the well-experienced team put in place. A good example is SUNWAY. Adventus (Malaysia) was able to convert its Fuji Xerox account into HP OPS account,said Mr. Surapong.
In 2010, Mr. Surapong led HP's IPG Contractual Business (Channel-led MPS) in South East Asia and for Emerging Countries.
Congratulations to our team, who have worked very hard to keep our Adventus flag flying high.