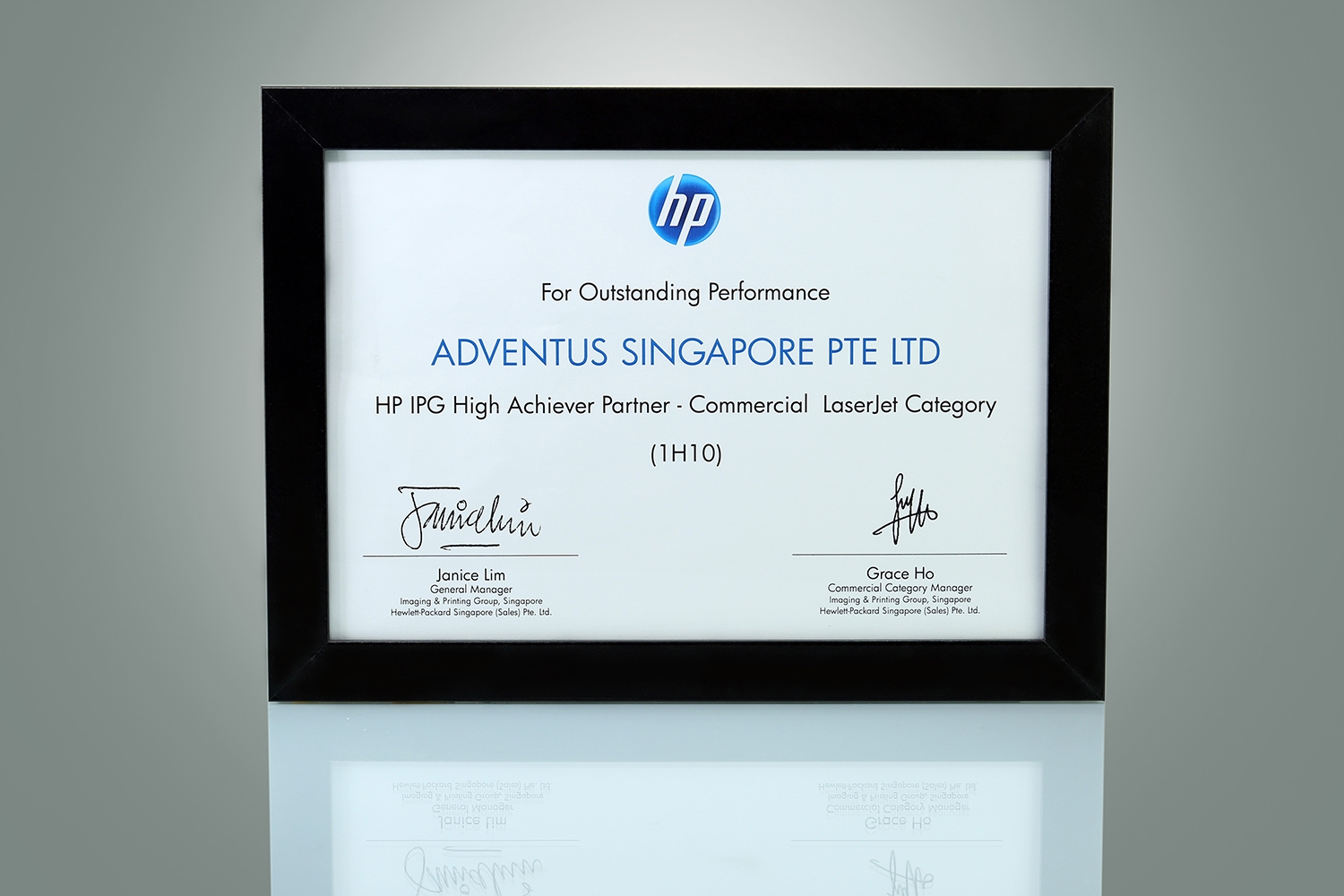 Adventus captures HP's prestigious IPG High Achiever Award
The start of HP's financial year appeared to be heading in the right direction for Adventus image printing, when we were recognised as the 'HP IPG High Achiever'. This event, together with the HP 2H10 IPG Partner Kickoff, was held in Kyoto, Japan.
The criteria for winning this IPG High Achiever Award involved total revenue in terms of HP products sales. The products include printer hardware, supplies and scanning devices. Out of the 9 contenders for this award, we emerged first. The HP IPG High Achiever Award was presented to our President (Sales), Gordon Tan, by HP General Manager, Janice Lim, in recognition of Adventus' significant contribution.