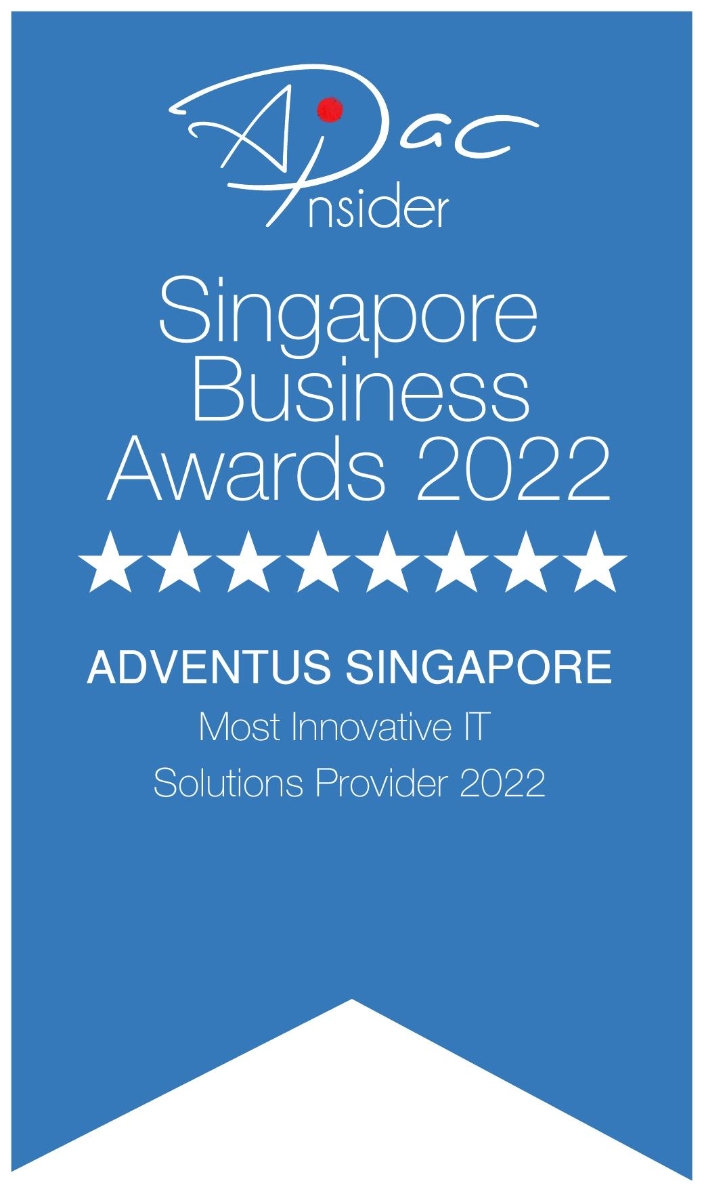 Singapore (February 24, 2022) – APAC Insider awarded Adventus Singapore as the Most Innovative IT Solutions Provider at the Singapore Business Awards 2022. This is the fifth year that APAC Insider is hosting this award. This year, the award ceremony was conducted digitally.
The Singapore Business Awards 2022 casted a shining light on the tireless efforts of businesses and individuals that strive to help grow the economy of Singapore.
Adventus is honoured to be named the Most Innovative IT Solutions Provider this year and we are immensely appreciative to the organizers at APAC Insider for recognizing our efforts in the IT industry. We strive to maintain an innately strong track record for delivering outstanding results and exceeding our customers' expectations.
At Adventus, our overall objective is to build long-term relationships with our customers, and this is done by creating innovative and bespoke value propositions that were executed by our fundamental principle of providing unmatched first-rate, high-quality professional services. Our wide range of top-tier and gold standard services include solutions and services in IT support, IT infrastructure, cyber security, cloud, IP telephony, telco, physical security and managed print.
Read the article from APAC Insider here.