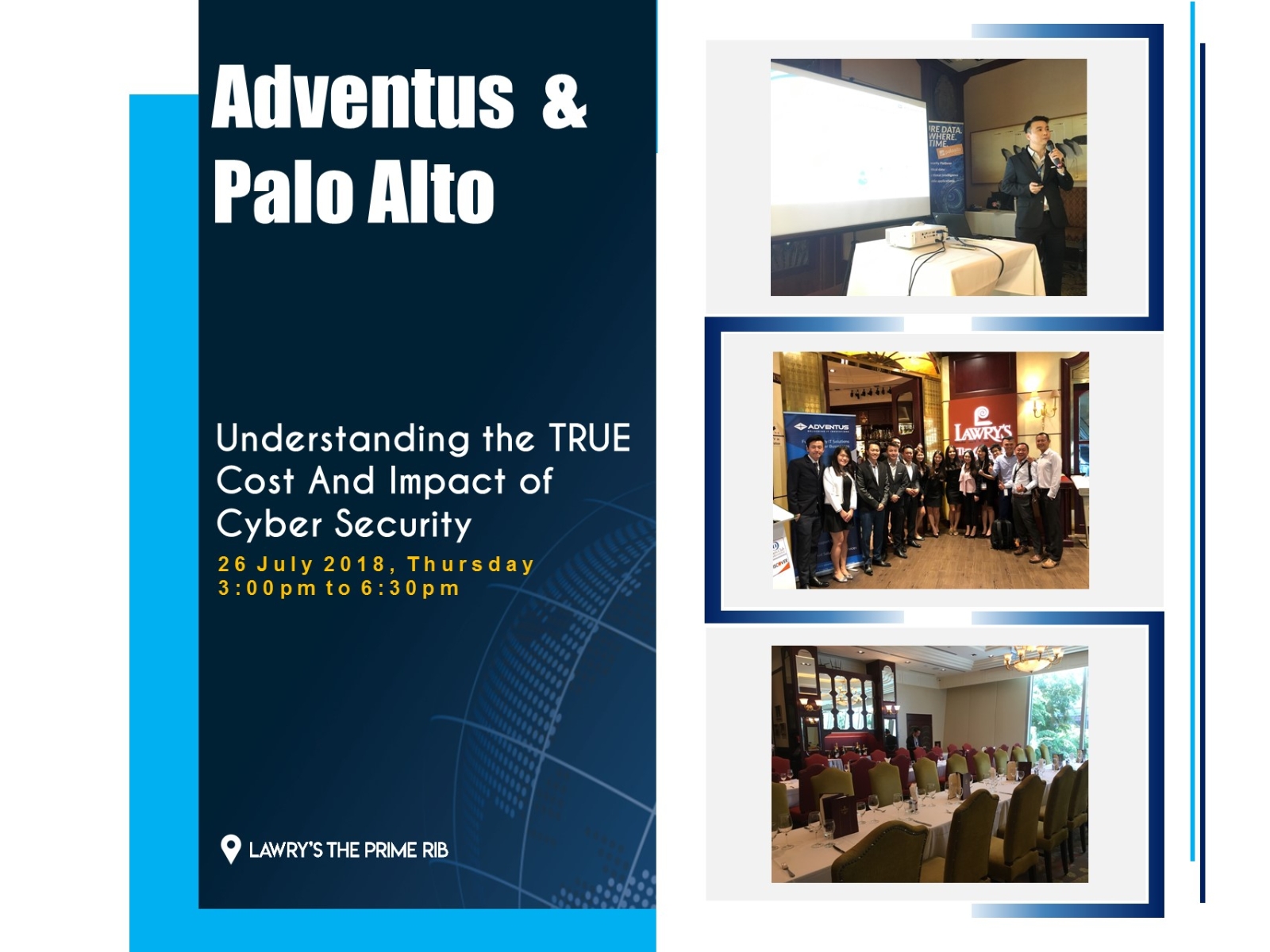 On 26th July 2018, Adventus and Palo Alto Networks organised a joint event on "Understanding the TRUE Cost And Impact of Cyber Security" held at Lawry's The Prime Rib Steakhouse. The participants learnt about the following topics:
Forge Your Organisation's Future Together with Palo Alto Solution by learning how to:
Improve your security posture
Reduce your Total Cost of Ownership
Control cost while efficiently protecting the systems

These offerings are part of our Adventus Cyber Security portfolio. For more information, visit Adventus Cyber Security Solutions & Services to find out more.