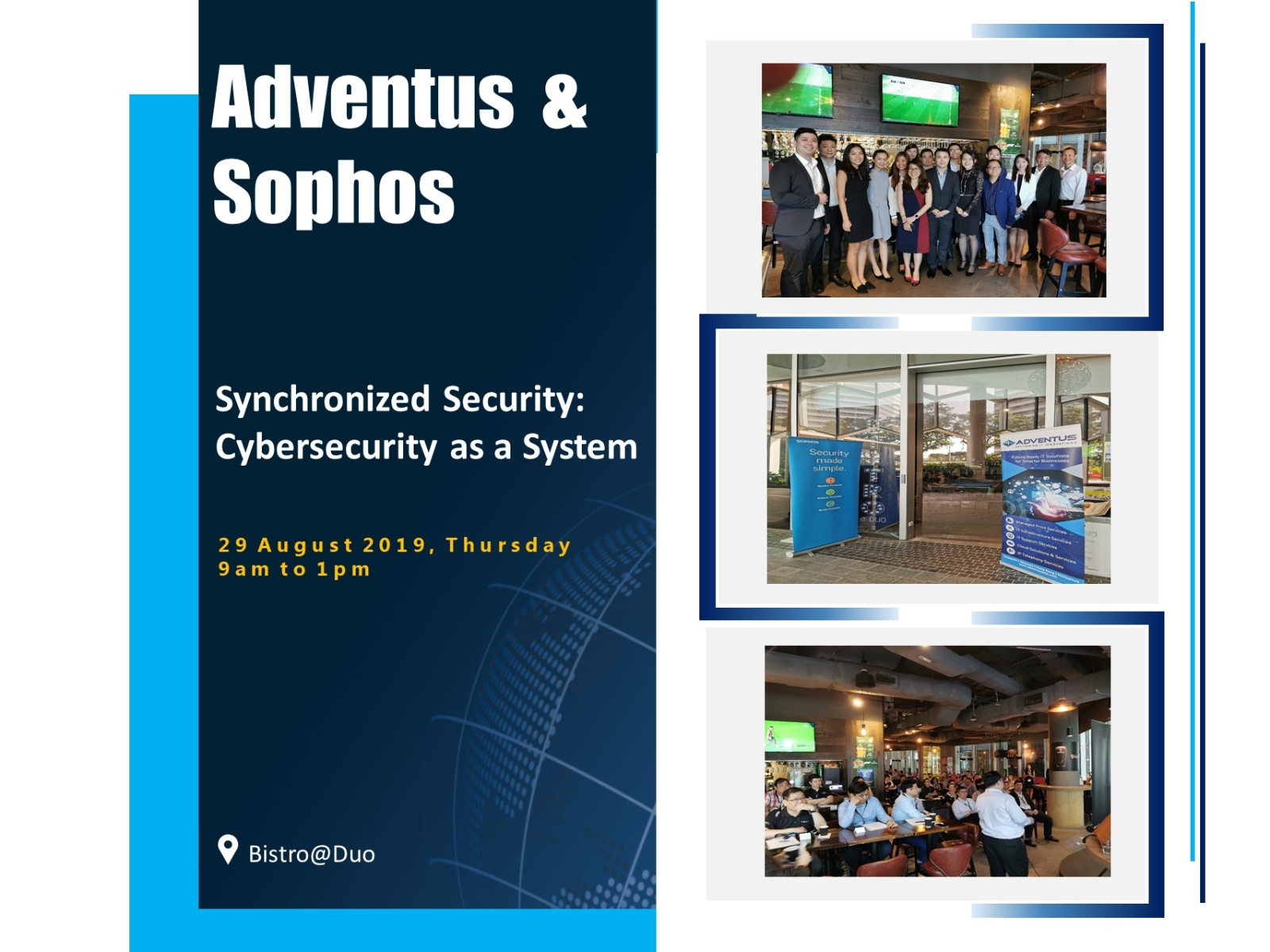 On 29th August 2019, Adventus and Sophos organised a joint event on "Synchronized Security: Cybersecurity as a System" held at Duo Bistro. The participants learnt about the following topics:
Learn how Sophos can help improve your organisation's security portfolio:
How to reduce cyber risk, enhance cross-estate visibility, and cut security overheads.
Latest products from Sophos
How Sophos products share real-time threat information via Security HeartbeatTM
How Sophos Central management console works
These offerings are part of our Adventus Cyber Security portfolio. For more information, visit Adventus Cyber Security Solutions & Services to find out more.