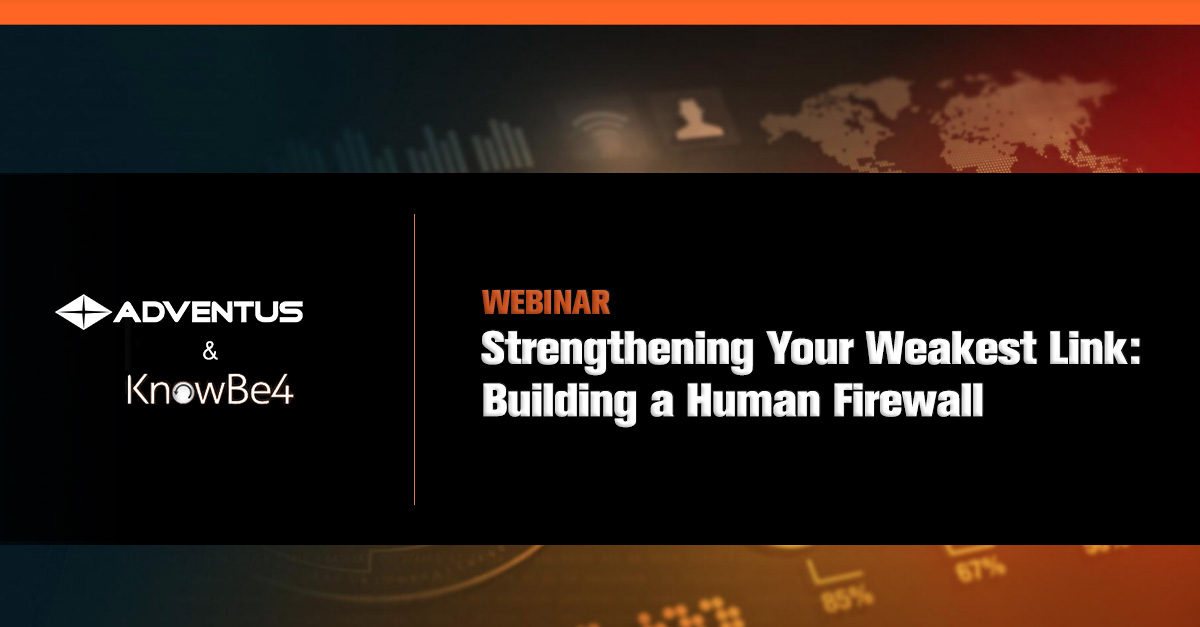 On 19th July 2023, Adventus & KnowBe4 organized a joint webinar on "Strengthening Your Weakest Link: Building a Human Firewall". Our experts shared on how KnowBe4's Security Awareness Training can help strengthen an organization's weakest link in cyber security.
This webinar gave attendees insights on:
How to build better defenses for your organization through leveraging the human firewall?
The importance of building a healthy security culture.
How to enable your employees to make smarter security decisions?
How do we protect your organization from Social Engineering Attacks?
These offerings are part of our Adventus Cyber Security Solutions & Services portfolio. Click here to get in touch with us and find out more!