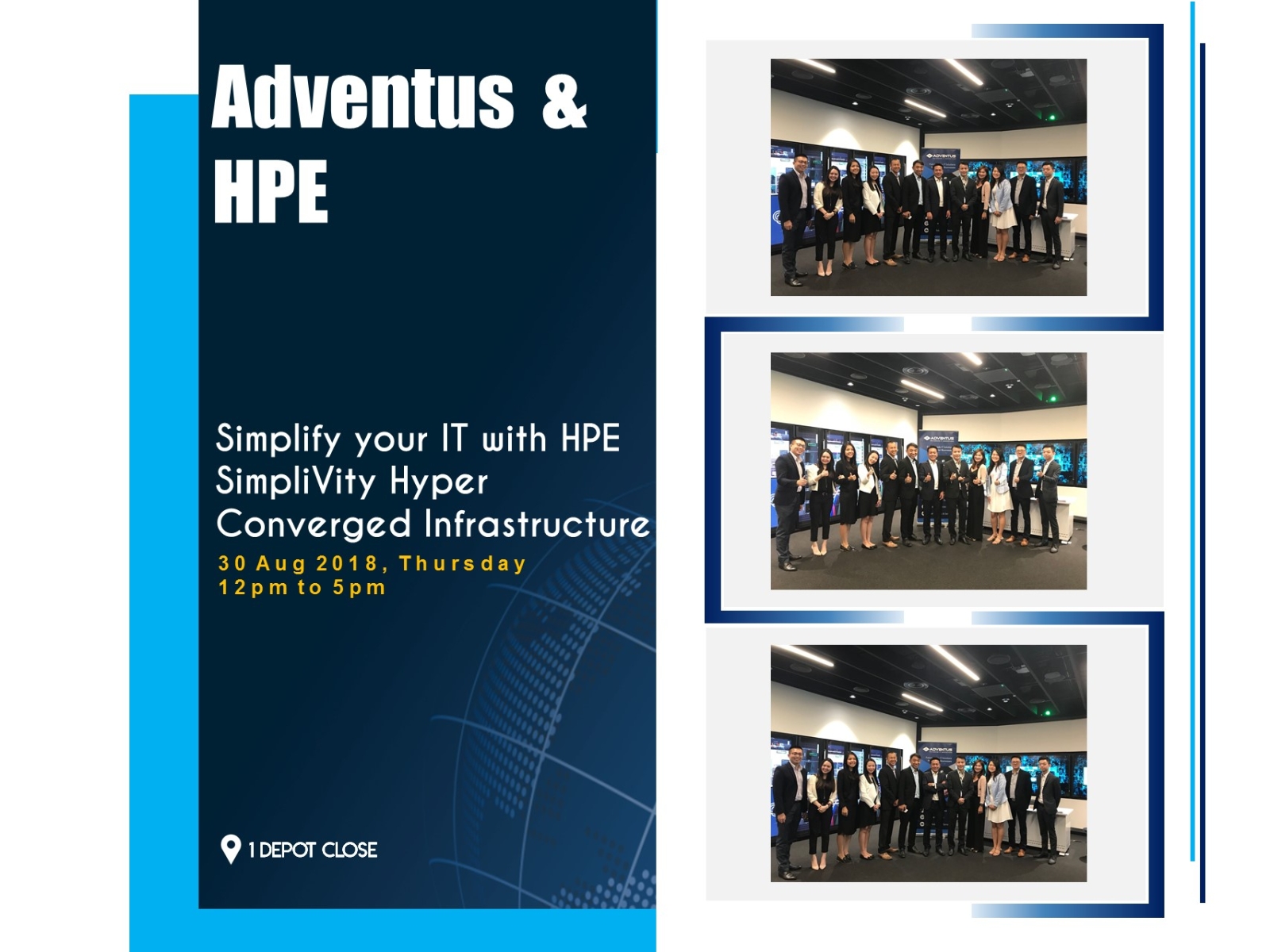 HPE and Adventus organised a special learning journey on 30th August (Thursday) at HPE's Customer Engagement Centre. The Singapore Customer Engagement Centre, located at Depot Road, features an interactive environment where you can explore the HPE solution portfolio, learn about applicable industry use cases and see how enterprises are transforming their businesses through adoption of the correct digital strategies today. HPE's industry-relevant solutions, Hybrid IT offerings, data centre showcases and innovative architectures are aimed at helping companies extract the right outcomes from applications, data and infrastructure. In April 2018, the Association of Briefing Program Managers (ABPM) awards Singapore CEC for World Class Centre Design. These awards are the highest industry recognition for briefing programs and customer engagement centers.
The participants learnt about the following topics:
Simplify Your IT with HPE SimpliVity Hyper-Converged Infrastructure
Solve key business challenges with HPE SimpliVity
Consolidate IT infrastructure, run tier-1 applications, protect data, and simplify remote office IT.
Prepare your business for disaster recovery
Built-in data protection features and an extremely simple, automated recovery process to help ensure success.

These offerings are part of our Adventus IT Infrastructure portfolio. For more information, visit Adventus IT Infrastructure Services to find out more.