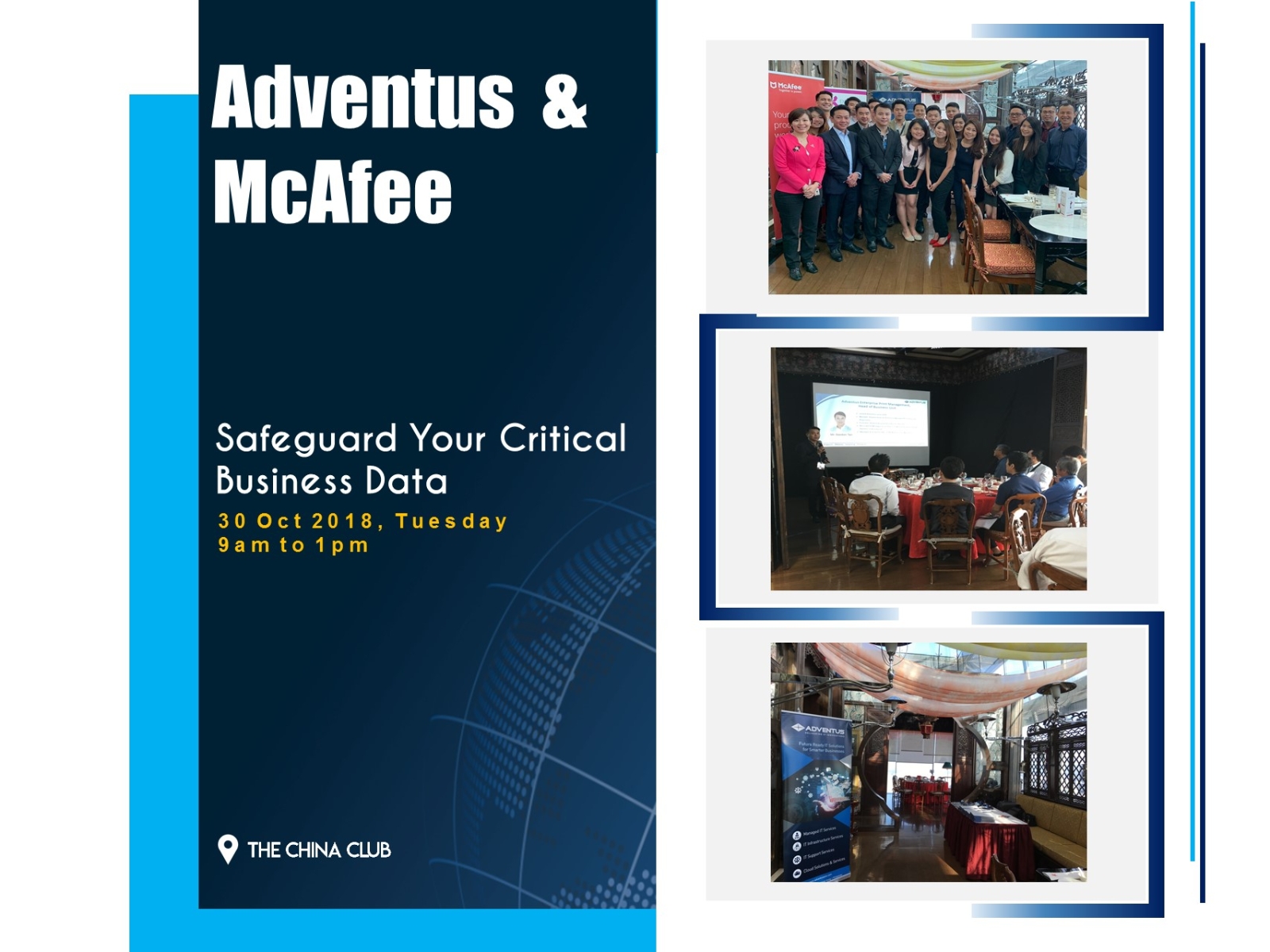 On 30th October 2018, Adventus and McAfee organised a joint event on "Safeguard Your Critical Business Data" held at The China Club. The participants learnt about the following topics:
How McAfee DLP endpoint can safeguard your critical business data
Stages of Data & Application Protection Points
Use Case Walk-through
Incident Management & Reporting
These offerings are part of our Adventus Cyber Security portfolio. For more information, visit Adventus Cyber Security Solutions & Services to find out more.