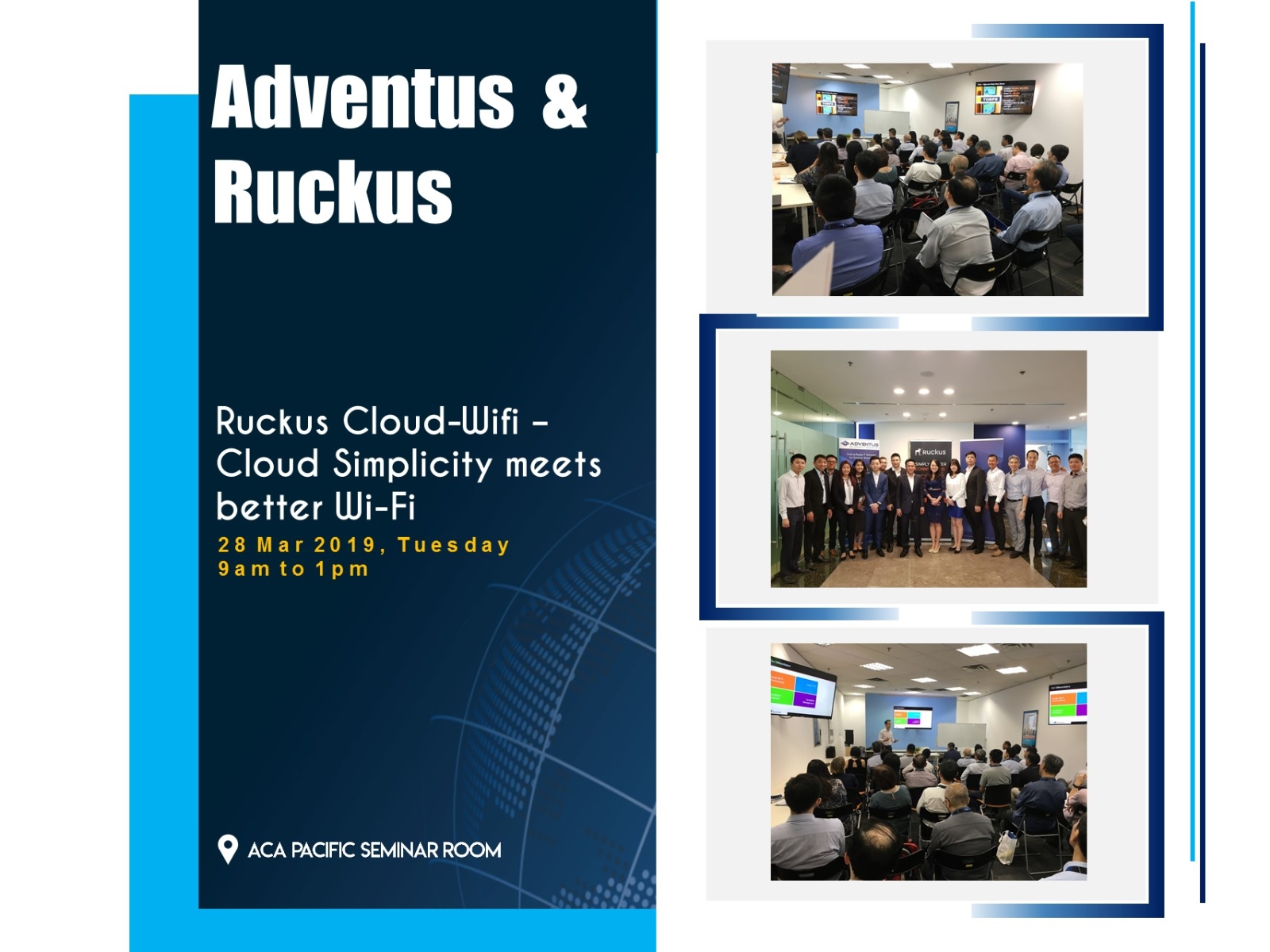 On 28th March 2019, Adventus and Ruckus organised a joint event on "Ruckus Cloud-Wifi – Cloud Simplicity meets better Wi-Fi" held at ACA office. The participants learnt about the following topics:
Learn how Ruckus Cloud Wi-Fi radically simplifies WLAN setup and management.
Ruckus Cloud Wi-Fi
Ruckus IoT Suite
Ruckus 802.11ax
Ruckus ICX Switch
Ruckus Ruckus Unleashed
These offerings are part of our Adventus Cloud portfolio. For more information, visit Adventus Cloud Solutions & Services to find out more.