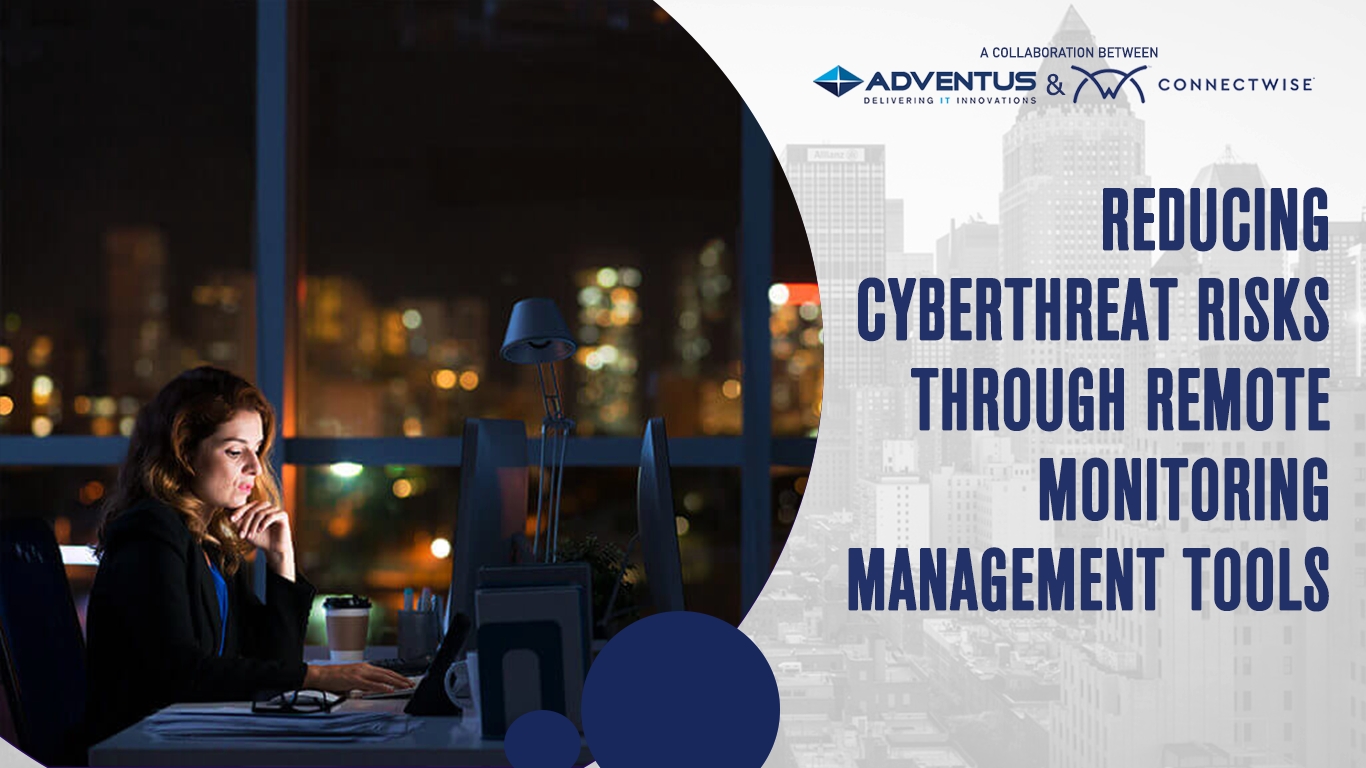 On 21st September 2022, Adventus & ConnectWise organized a joint webinar on "Reducing CyberThreat Risks Through Remote Monitoring Management Tools". Experts from ConnectWise & Adventus shared valuable lessons on how to streamline and automate an organization's IT Environment to standardize and simplify their IT management and maintenance experience.
Attendees learnt more about how ConnectWise Automate can help with RMM and the streamlined control of their IT environment. This webinar also gave attendees further insights on:
How to gain greater visibility of their IT Environment
Drive greater automation across Desktop and Server systems
Achieve compliance across their IT systems through ConnectWise Automate Patch Management
These offerings are part of our Adventus CyberSecurity Solutions and Services portfolio. Click here to get in touch with us and find out more.