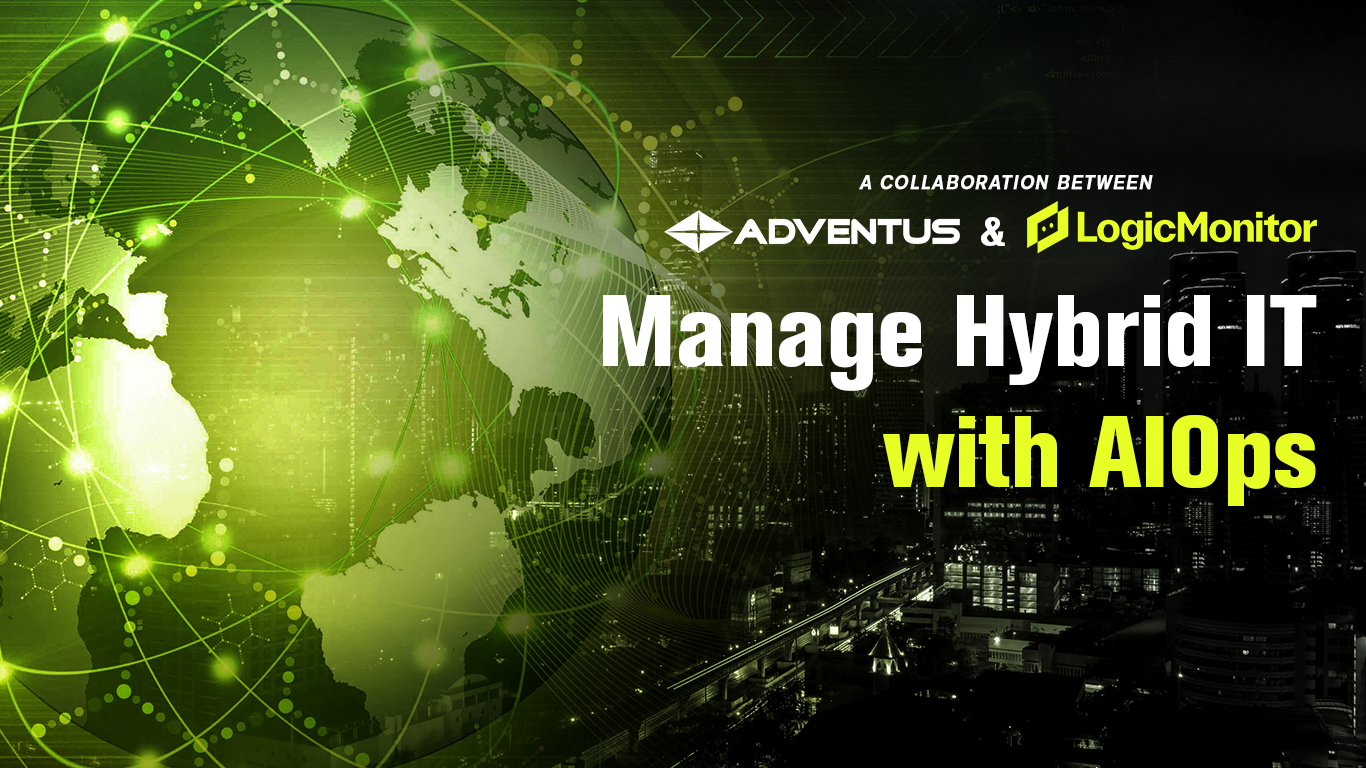 On 12th October 2022, Adventus & LogicMonitor organized a joint webinar on "Manage Hybrid IT with AIOps". Experts from LogicMonitor and Adventus shared valuable lessons on how LogicMonitor accurately assess problems with AIOps, while maximizing service quality and availability.
Attendees learnt more about how intelligent infrastructure monitoring platforms like LogicMonitor provides complete visibility into your entire IT stack and uses automated analysis to cut through noise and enable smarter decisions to maximize service quality and availability. This webinar also gave attendees further insights on how LogicMonitor helps:
Simplify your Hybrid Infrastructure Monitoring
Take a Unified Platform Approach to identify performance issues, filter out noise and deduce root causes
Use Artificial Intelligence / Machine Learning to predict alerts, detect anomaly patterns, forecast usage, and correlate logs
These offerings are part of our Adventus IT Infrastructure Solutions & Services portfolio. Click here to get in touch with us and find out more.