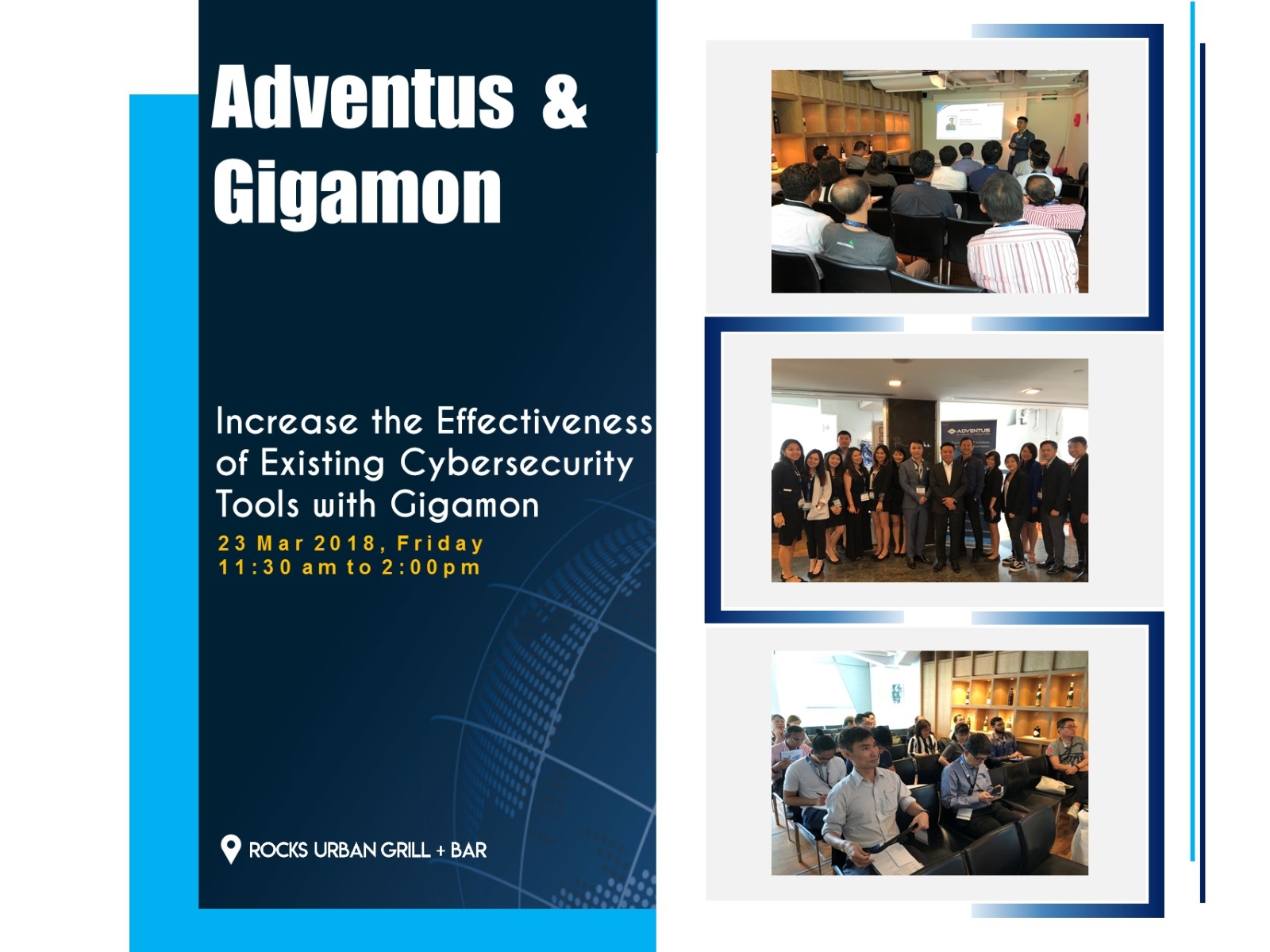 On 23rd March 2018, Adventus and Gigamon organised a Lunch & Learn on "Increase the Effectiveness of Existing Cybersecurity Tools with Gigamon" at Rocks Urban Grill + Bar. The participants learnt about the following topics:
How to increase the effectiveness of your existing security tools by

Preventing the security tools from being overwhelmed by heavy network traffic
Providing pervasive visibility into data in motion

Reduce "blind spots" in data collection, enable collection of data to detect and respond to outside attacks and insider incidents with Gigamon GigaSECURE® Security Delivery Platform - a next-generation network packet broker purpose-built for security
Adventus IT Infrastructure Services
These offerings are part of our Adventus Cyber Security portfolio. For more information, visit Adventus Cyber Security Solutions & Services to find out more.