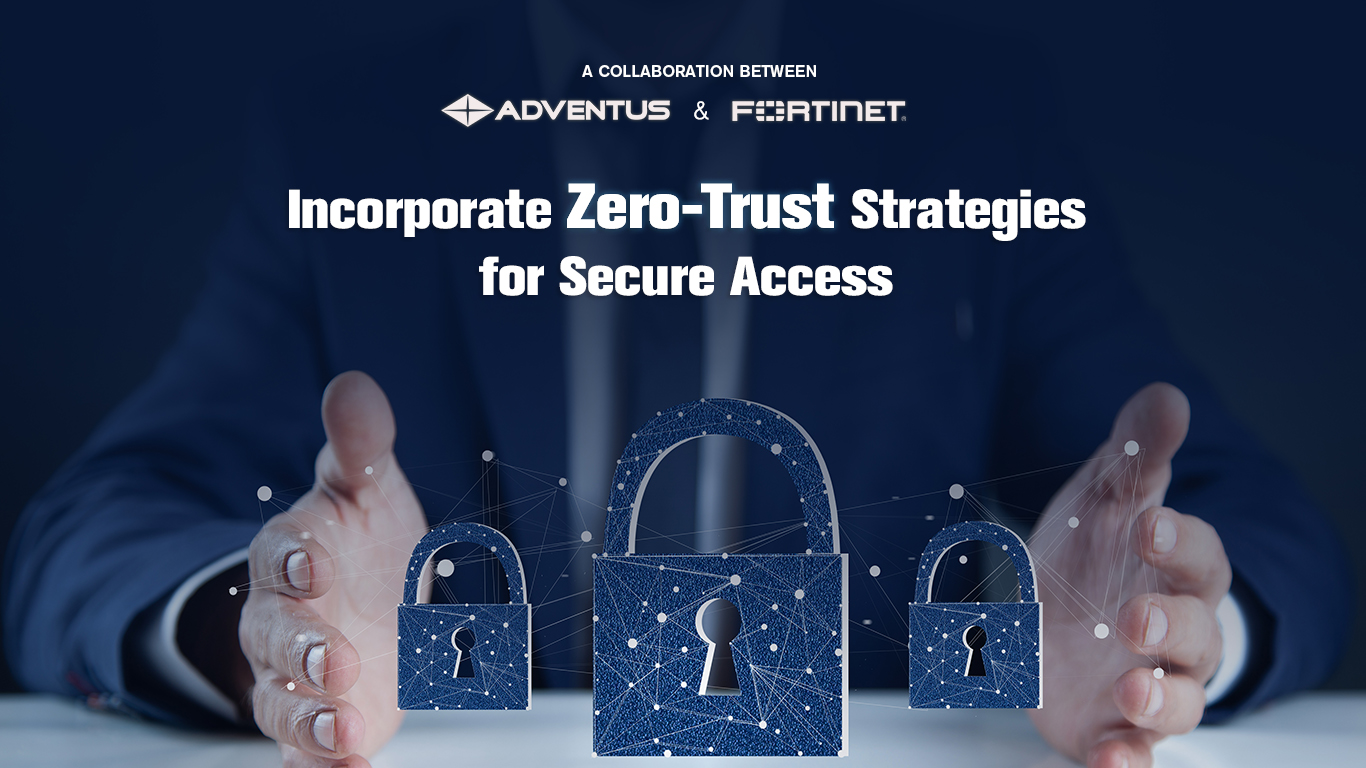 On 22nd March 2023, Adventus & Fortinet organized a joint webinar on "Incorporate Zero-Trust Strategies for Secure Access". Experts from Fortinet and Adventus shared valuable lessons on how Fortinet can help with a Zero-Trust Strategy.
Attendees learnt more about cybersecurity and found out more on Zero-Trust Strategy. This webinar also gave attendees further insights on:
WHAT: Know every device that's on the network
WHO: Know every user that accesses your network
ON and OFF: Know how to protect assets on and off the network
These offerings are part of our Adventus IT Infrastructure & System Integration Services portfolio. Click here to get in touch with us and find out more.