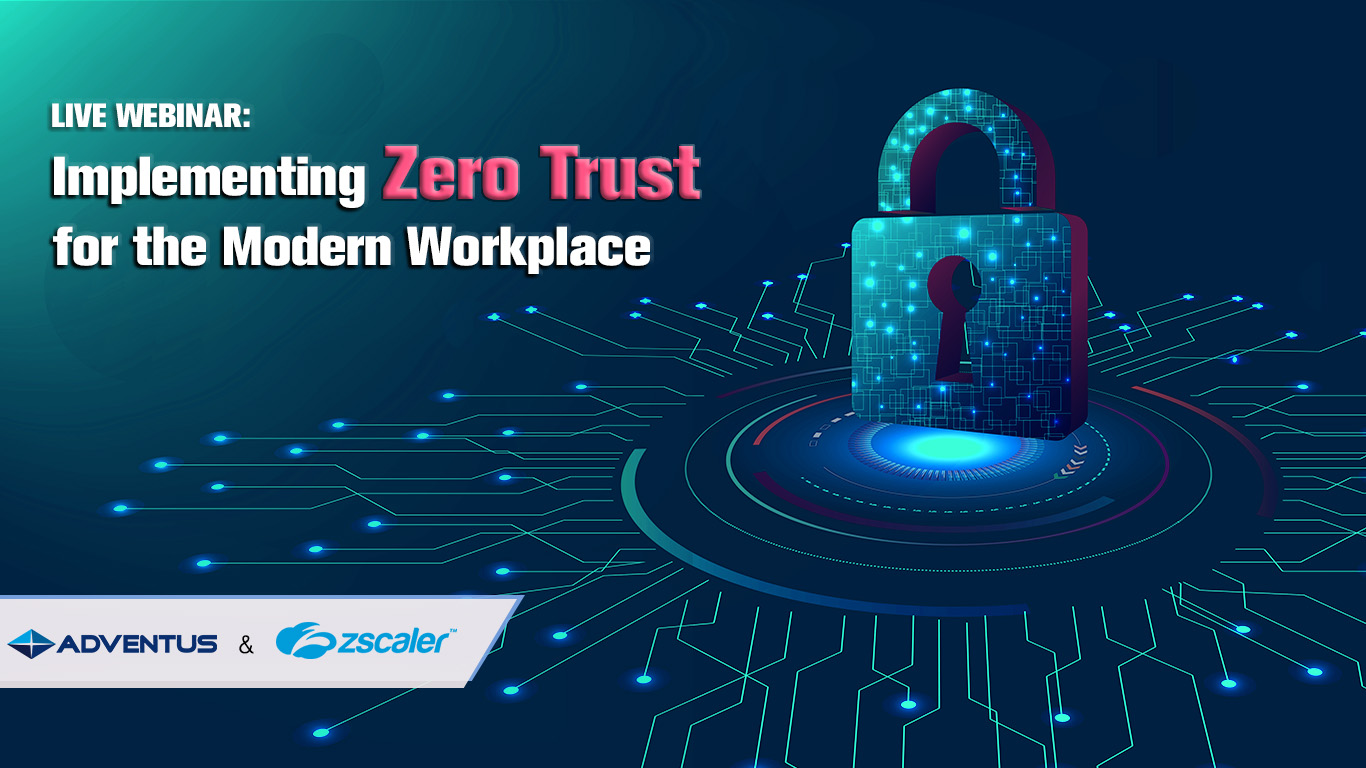 On 17th May 2023, Adventus & Zscaler organized a joint webinar on "Implementing Zero Trust for the Modern Workplace". Our experts shared on how the Zscaler Zero Trust Exchange can help our clients to execute a zero trust strategy for the hybrid, mobile workforce.
This webinar gave attendees further insights on how the Zscaler Zero Trust Exchange can help:
Reduce cost and complexity – Simple to manage and deploy without the need for VPNs or complex firewall rules.
Deliver a great user experience – Intelligently manages and optimizes direct connections to cloud applications.
Eliminate the internet attack surface – Applications sit behind the exchange, preventing discovery and targeted attacks.
Prevent the lateral movement of threats – Connects users to apps directly, without network access, to isolate threats.
These offerings are part of our Adventus Cyber Security Solutions & Services portfolio. Click here to get in touch with us and find out more!