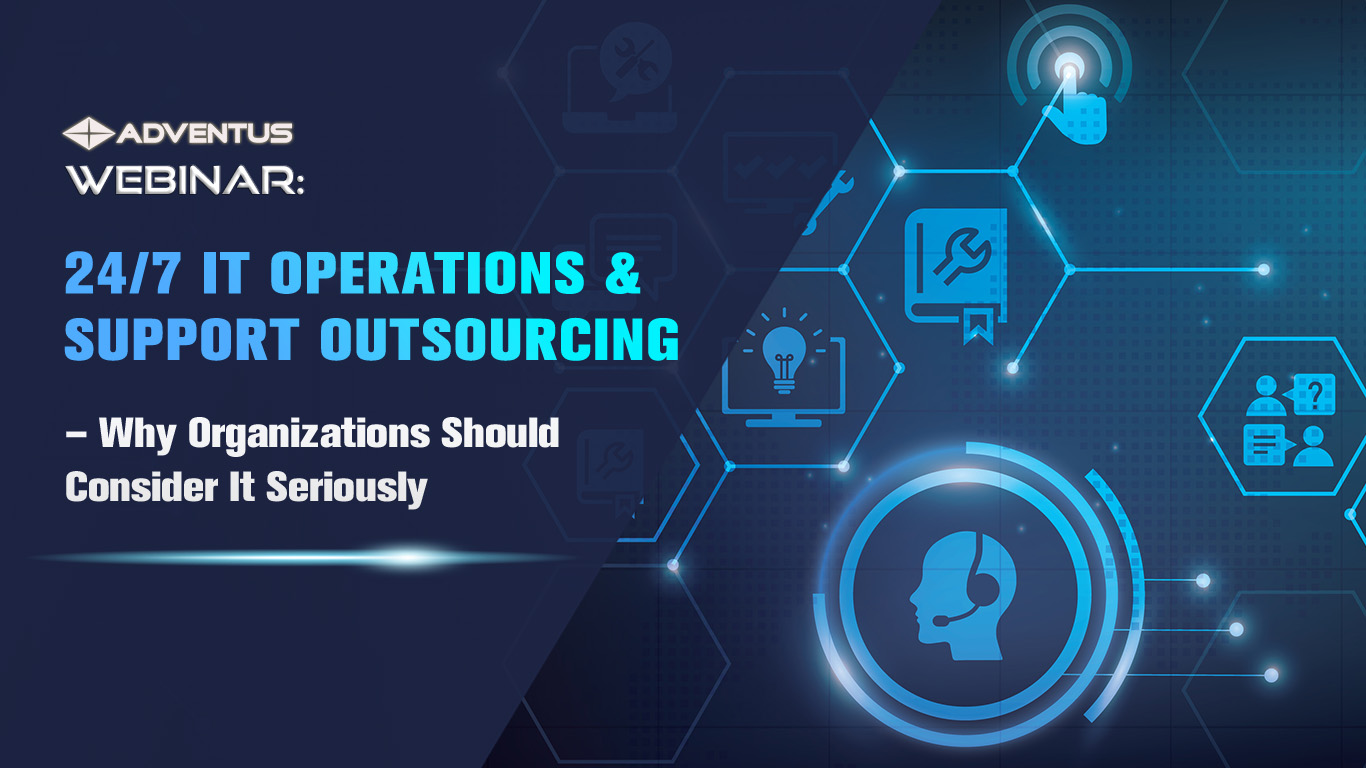 On 16th August 2023, Adventus organized a webinar on "24/7 IT Operations & Support Outsourcing – Why Organizations Should Consider it Seriously".
This webinar focused on showcasing the benefits of outsourcing your entire or a part of your IT function / needs to Adventus, which can lead to:
more secure, efficient, and reliable IT environments;
better end-user experiences, and
lower costs
These offerings are part of our Adventus IT Support (Outsourcing) Services portfolio. Click here to get in touch with us and find out more!