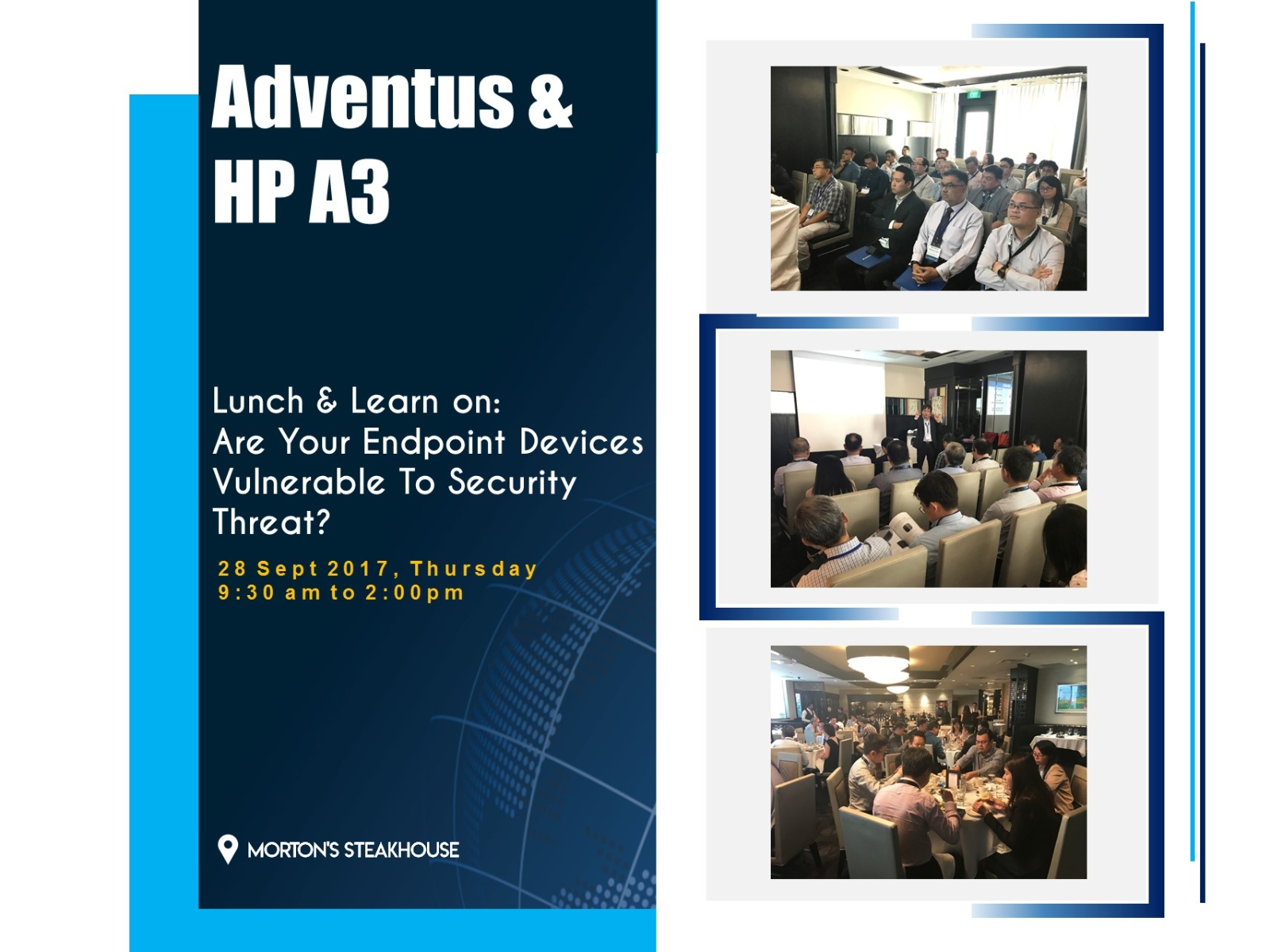 On 28th September 2017, Adventus and HP had a Lunch & Learn "Are Your Endpoint Devices Vulnerable to Security Threat?" @ Morton's Steakhouse, Singapore. The participants learnt about the following topics:
Find out more about the world's most secured endpoint devices from HP
Improved productivity and work flow with HP biggest portfolio of Next Generation A3 MFP
New innovative way to procure and manage your endpoint devices with Adventus Device as a Service offering to achieve predictability, security, and cost efficiency
These offerings are part of our Adventus Managed Print Services portfolio. For more information, visit Adventus Managed Print Services to find out more.