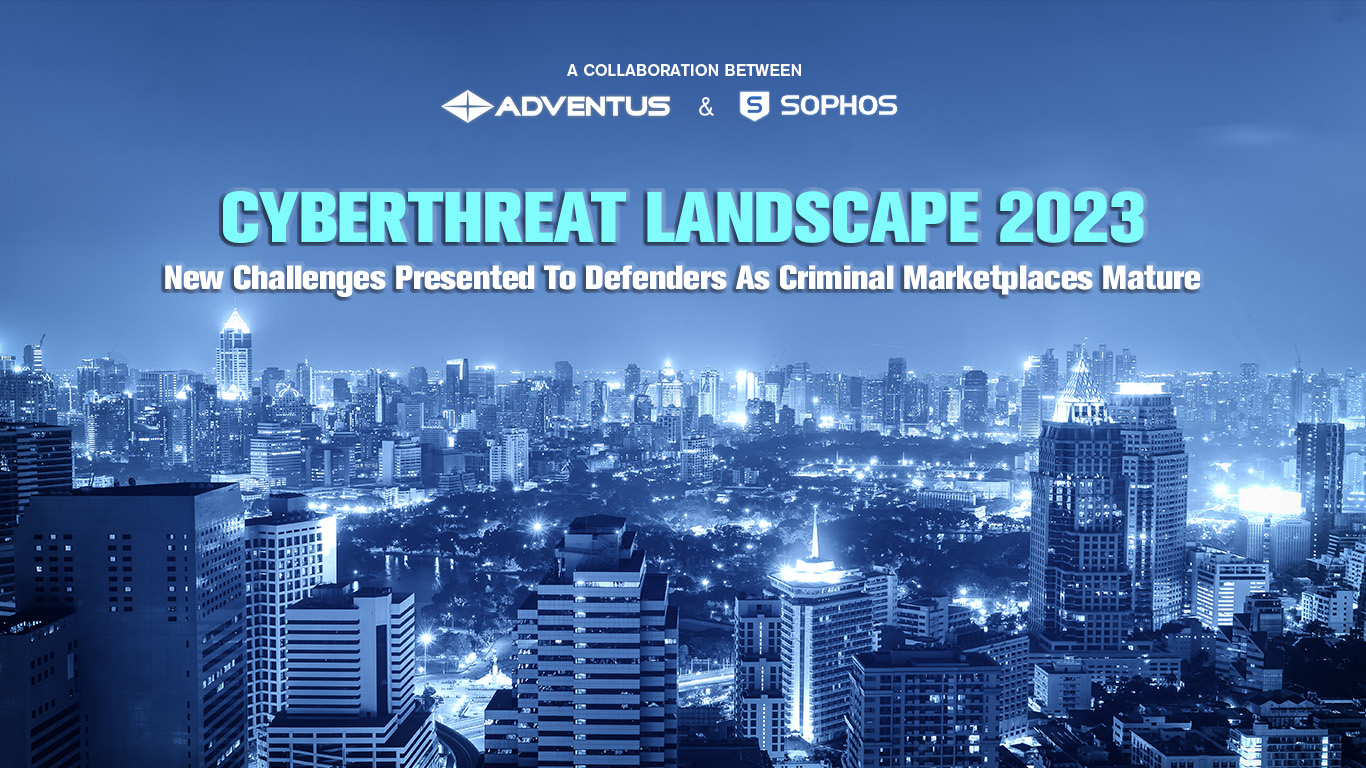 On 12th April 2023, Adventus & Sophos organized a joint webinar on "CyberThreat Landscape 2023 – New Challenges Presented To Defenders As Criminal Marketplaces Mature". Our experts shared on the evolving cyberthreat landscape and the new challenges that you and your company may face.
This webinar gave attendees further insights on:
The lasting cyber impact of the war in Ukraine
The maturity of the "as-a-service" industry and how it has put advanced threat tactics into the hands of nearly any criminal
How ransomware operators have evolved their activities and mechanisms, both to evade detection and to incorporate novel techniques
A deep dive into the abuse of legitimate security tools by criminals to execute attacks
An analysis of the threats facing Linux, Mac, and mobile systems
These offerings are part of our Adventus Cyber Security Solutions & Services portfolio. Click here to get in touch with us and find out more!