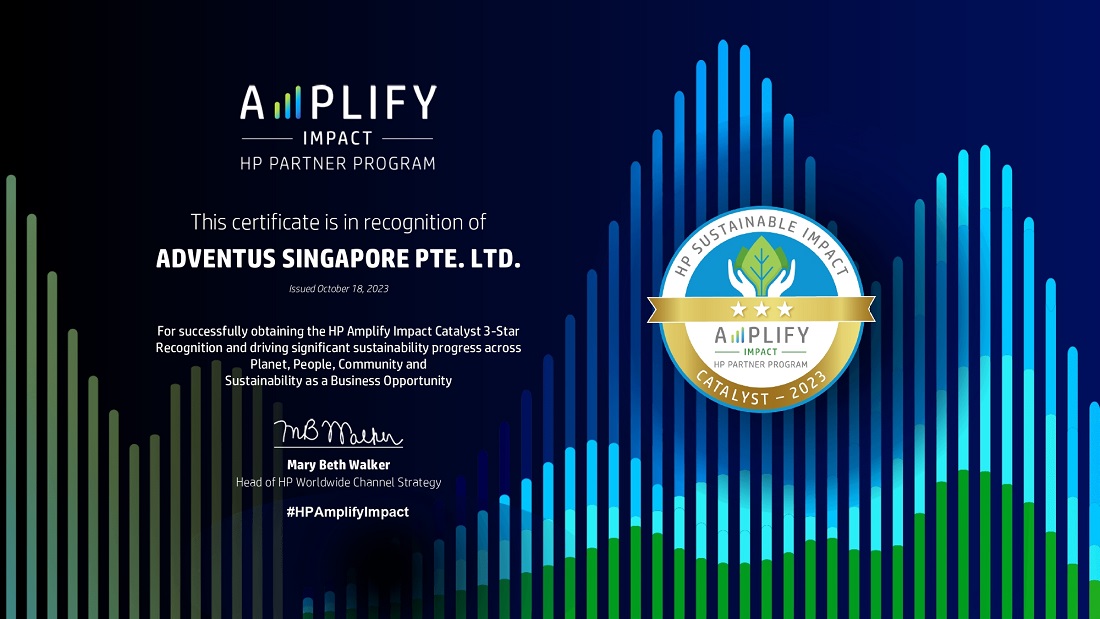 Singapore (October 23, 2023) – Adventus proudly received the Amplify Impact Catalyst 3-Star Certificate from HP, an accolade reserved for organizations deeply committed to integrating sustainability into their core business practices. This recognition also demonstrates our outstanding effort in driving significant sustainability progress across domains of the environment, society, and local communities.
HP, a global leader in the personal systems and printing industries, has long been a torchbearer for sustainability and a champion of critical causes like climate action, human rights, and digital equity. Understanding the shared values between Adventus and HP, we endorse these goals and pledge to steer our business steadfastly toward a circular, low-carbon economy.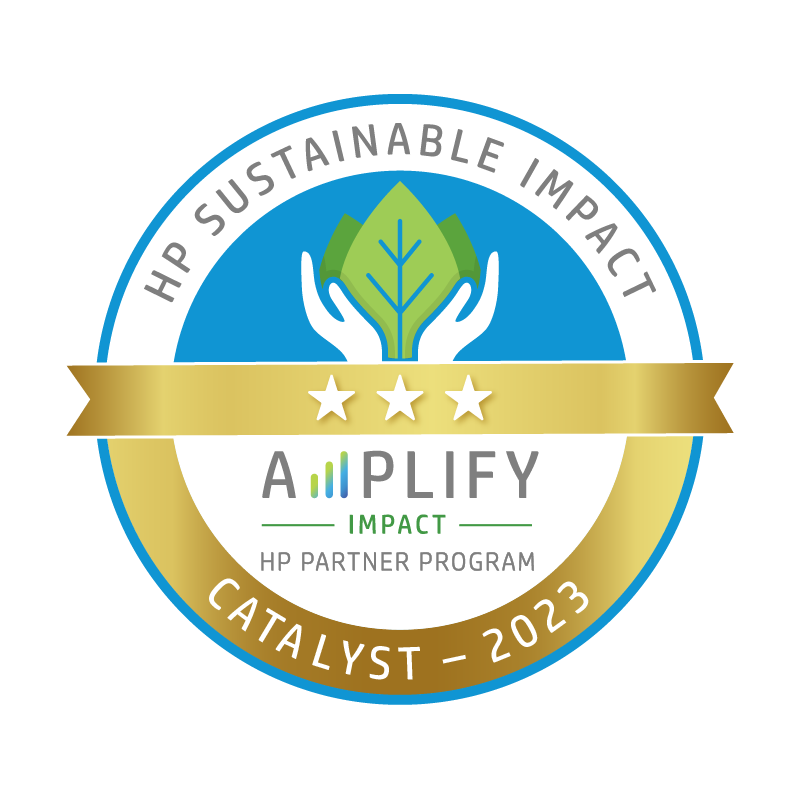 Receiving the HP Amplify Impact Catalyst 3-Star Recognition reinforces our dedication to accelerating diversity and inclusion initiatives while actively bridging the digital divide.
This acknowledgment solidifies the strong business partnership between Adventus and HP. Adventus is deeply humbled by this recognition and will continue to foster a meaningful collaboration with HP. We have faith that our partnership will allow us to lead by example in our mission to exemplify sustainability and demonstrate our commitment to both our valued customers and dedicated employees.