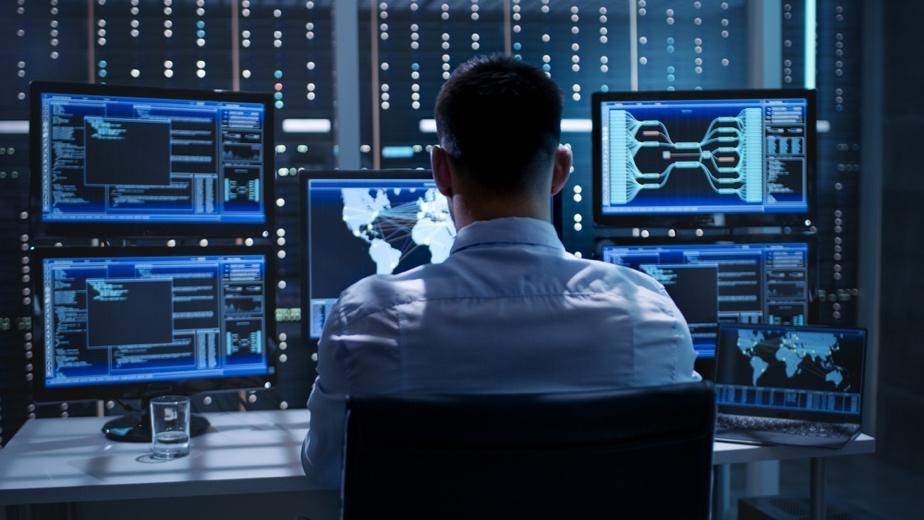 Most of our day-to-day tasks and transactions, both personal and professional, have moved online. With an unprecedented amount of personal information and corporate data now online, cybercrimes have become more rampant. Hacking, phishing, identity theft, ransomware, cyber-extortion, and virus attacks – the list can be a long one.
Cyber security threats are manifested in many forms. Some of the attacks that are used to exploit software are malware, ransomware, phishing, and remote code execution or injection attacks (e.g., cross-site scripting, SQL injections, etc.). The roots of cyber security can be traced back to the 1970s, with the Creeper virus and the first DoS attack. Even some of the most recognised global organisations have suffered cyber-attacks. For example, Adobe and Yahoo had suffered data breaches in 2013-2014.
From minor inconveniences to extensive damage, cyber-attacks can cause a lot of harm to businesses. No matter how password-protected or secure our data is, cybercriminals are always on the lookout for any window of opportunity that they can exploit. To mitigate the same, tactful cyber security measures should be implemented.
These are our predictions for the cyberthreats that companies will most likely face in 2021, and what we can do to protect against them.
What is Cyber Security?
Cyber security is a body of technologies that are designed to protect the confidentiality, integrity and availability of computer systems, networks, programs, and data, against cyber-attacks or unauthorised access. Also referred to as information technology (IT) security, it protects all organisational assets from internal or external danger or disruptions caused by natural disasters.
Cyber security is a broad term that covers a wide variety of data types, including:
Network Security:

This refers to the process of implementing both hardware and software mechanisms to safeguard networks and IT infrastructure from unwarranted users or intrusions.

Application Security:

The incremental usage of applications on our mobiles, desktops, laptops and other such devices, has further led to the fear of virus attacks. Since these apps require our personal information, they constantly need to be updated and tested to ensure that the programs are secure. Therefore, secure application architectures, writing secure code, and implementing strong data input validation are some of the measures that are used to reduce the possibility of any misuse or modification of application resources.

Data Security:

All government, military, corporate, financial, and medical organisations collect, process and store large amounts of data. Such data largely comprises sensitive information, ranging from intellectual property and financial data to personal information. Thus, data security involves incorporating robust information storage mechanisms that ensure the security of data at rest and in transit.

Identity Management:

A business will have employees logging in and out of the system. Thus, identity management can monitor activities like routine password changes and multi-factor authentication that enable authorisation of legitimate individuals for information systems.

Cloud Security:

In recent times, it has become very convenient to store files in a digital environment or 'on the cloud' so that they are accessible to everyone. A secure cloud architecture from cloud service providers such as AWS, Google, Azure, and Rackspace, can prove effective against cyber threats.
Since the cyber threat environment is rapidly expanding and advancing, primitive security methods prove ineffective. Thus, corporate leaders should take ownership of installing effective cyber security measures to protect personal and sensitive information.
The 7 Top Cyberthreats Predicted for 2021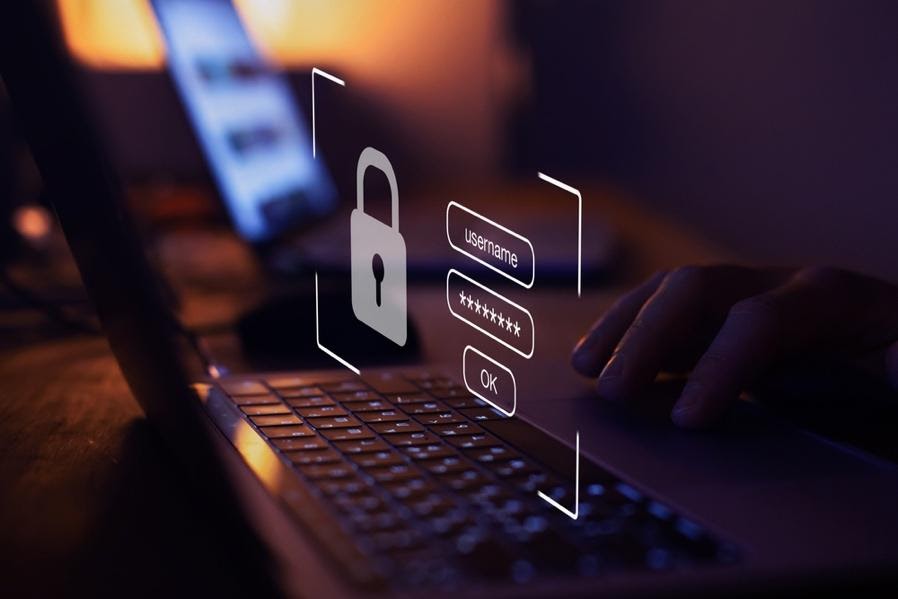 Cybercriminals will primarily focus on remote workers throughout 2021:

The work-from-home culture triggered by COVID-19 has led to much communication being conducted over unpatched and insecure home networks, exposing architectural weaknesses. Since the technology and devices that remote workers now use have completely changed, a whole slew of attacks like phishing and ransomware has targeted the fissures in companies' security postures.

According to a study, 82% of companies have enabled bringing your own device (BYOD) for employees. However, 72% lacked BYOD malware protection and had to rely on endpoint software installations. This lack of preparedness is often dangerous. In 2020, nearly 25% of companies had to pay unexpected costs to support remote workers and rectify security issues arising from their remote work.

Legacy security architecture like VPNs need to be reinforced with added layers of securities:

A virtual private network (VPN) is an encrypted connection that ensures that sensitive data is safely transmitted from a device to a network. Considering the stay-at-home order, companies looked at VPNs as a safeguarding instrument for remote work. However, VPNs with a weak security setup can be easily intercepted like they were on July 15, 2020, when hackers breached Twitter's network and seized control of many high-profile users' accounts, including Jeff Bezos, Elon Musk and Barack Obama, to fuel a bitcoin scam. These cybercriminals ended up stealing $118,000 worth of bitcoins.

As such, VPN needs to be reinforced with added layers of securities for it to be safe to use. This means that instead of just having a User ID and Password for the VPN login, users should add in multi-factor authentications to prevent VPN from being hacked easily. So, it is essential to take steps to fight this menace.

The healthcare sector might get affected:

The healthcare sector has delivered laudable services to combat COVID-19 and frontline health workers have risked their lives to treat patients. However, cybercrimes have not respected or spared these healthcare heroes.

For instance, on September 9, 2020, a ransomware attack hit the Düsseldorf University Hospital, leaking sensitive information about the patients and rendering the systems inoperable. This cost one patient her life as she could not receive life-saving treatment. Thus, cyber-attacks can have fatal consequences. Healthcare organisations must, therefore, focus on cyber security to offer holistic care to their patients and prevent any physical or financial harm.

Financial organisations can be at the risk of getting attacked:

Although financial service organisations are vigilant and have security, cyber-attacks have the potential to breach their protective walls. Financial data, including social security numbers, banking details, and more, is of high value, which only makes it a lucrative target for cybercriminals. In case, financial data is breached, it causes a lot of damage. With the introduction of 5G, cybercriminals will only get craftier with their attacks. So, such organisations must take a proactive step towards ensuring security.

Individual data exposure from increased internet usage:

With most of the world's population now online, they are at a greater risk of data exposure. As employees now work remotely owing to the pandemic, the use of AI and ML-powered activities and increased cloud adaptation has enabled businesses to carry on their work effectively. This has simplified work, hastened time-to-market and improved scalability across boundaries.

Smart device-based attacks:

Smart devices like Alexa and Siri or other home-based interactive systems know our routines and are privy to the domestic sphere. Hence, they can become conduits of cyber-attacks. They have the potential to leverage important contextual information about users, making social engineering-based attacks more successful. These attacks can compromise the security of your home and result in a lot more than turning off security systems, disabling cameras, or hijacking smart appliances. It can also lead to extortion of important data.

Attacking non-crucial systems:

Traditionally, organisations primarily concentrated most of their cyber security resources on perimeter security to protect only their most crucial system components. However, this rigid approach has left peripheral systems at risk as they may be vulnerable to disruptive attacks that, while not critical to operations, can still cause nuisance and disrupt productivity. This perimeter security approach is insufficient today as the threats have advanced.

As a result, to mitigate such attacks, the National Institute of Standards and Technology (NIST) issued guidelines that recommend a shift towards continuous monitoring and real-time assessments. Continuous monitoring can provide real-time visibility into an organisation's security status, cyber threats and security misconfigurations.
To Conclude
In a climate where cyber-attacks are comparable to acts of terrorism, data security strategies must be channelised from the expensive and conservative approaches to the more cost-effective and dynamic approaches of the future. By taking the following precautions, businesses can secure their data:
Businesses should regulate cyber risk assessments and factor in the process of collecting and storing data, such as PCI-DSS, HIPAA, SOX, FISMA, and others.
It is also necessary to raise awareness and educate employees about cyber security as even their personal information can be at stake.
Companies should perform risk assessments to identify their valuable assets and prioritise them accordingly in case they are met with a cyber-attack.
Getting software checked every now and then is a great way to stay cautious. Software vendors can release updates and patch vulnerabilities, if any.
Introducing multi-factor authentication and increasing the level of security by limiting permissions can reduce the risk of a security breach.
Changing passwords at regular intervals can protect your software from being compromised. Furthermore, password storage should follow the industry best practices of using salts and strong hashing algorithms.
Periodic security reviews like source code review, architecture design review, application and network penetration testing, and red team assessment, should help mitigate vulnerabilities.
All data-sensitive information should be stored using encryption algorithms and applications. The software can also employ SSL/TLS to maintain confidentiality.
To be wary of these threats, Adventus Cyber Security Solutions and Services endeavours to equip organisations with effective tools to protect their financial assets and intellectual properties. The time to build your defence against cyber-attacks is now!